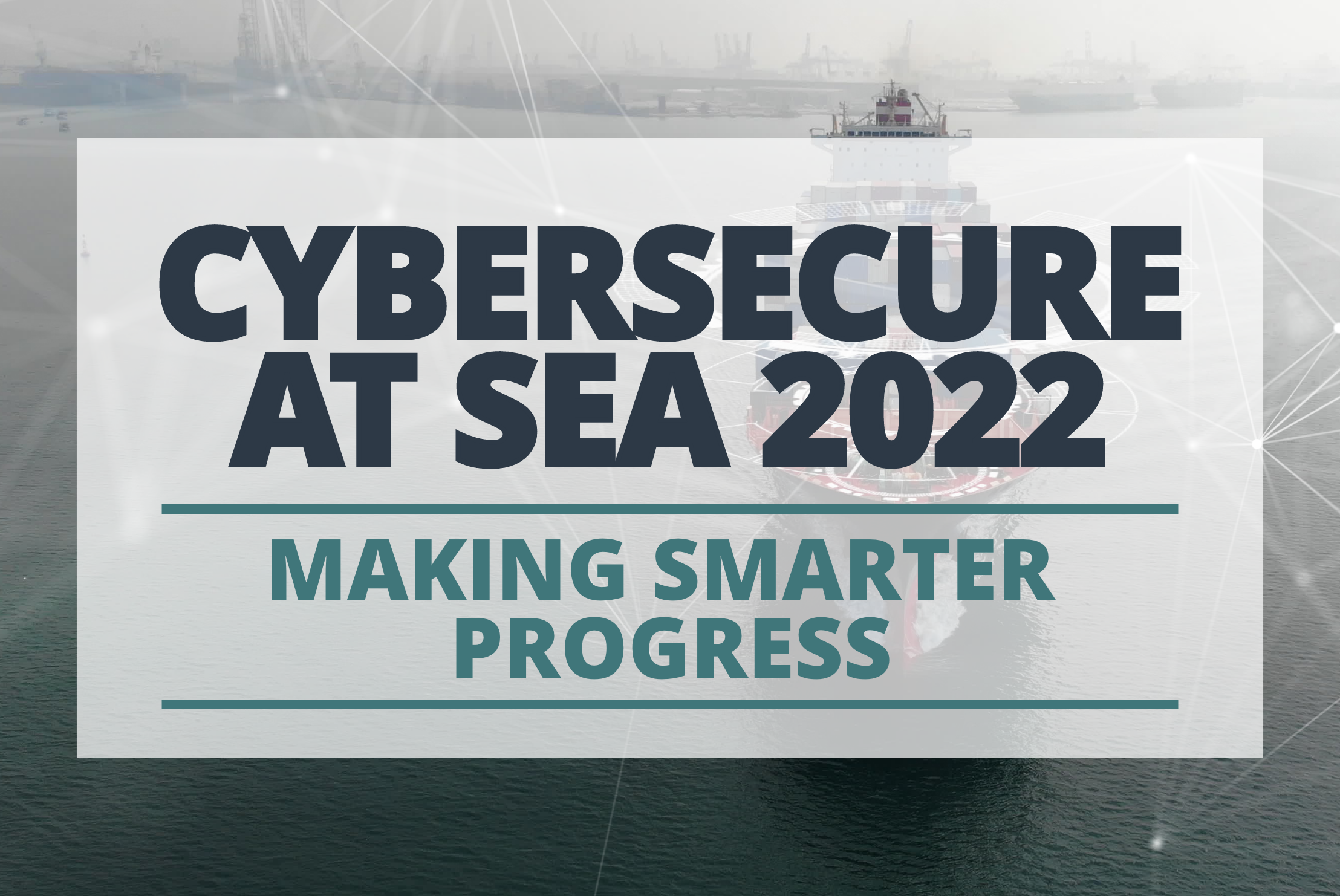 Welcome to Cybersecure at Sea 2022
The shipping sector has made some progress on cybersecurity. We are no longer asking ourselves "why" we should invest in cyber resilience. The discussion has moved on to "how" to invest effectively. It is time to take a deeper look at how to make smarter progress in maritime cyber security – smarter readiness, smarter compliance, smarter supply chains and a smarter balance between risk management and risk transfer.
Our Cybersecure at Sea 2022 conference will include in-person gatherings in Athens and Singapore. This ensures we maximise sharing, learning and network-building, across borders. This year's conference also includes a simulated cyber incident exercise, powered by Triton, Navigate Response's media simulator platform. For those who are not able to be there in person, you will be able to join in virtually for a slightly more limited, but hopefully still enriching hybrid experience.
This is our 3rd conference. We will keep working hard to make sure we keep this a sales-free environment genuinely focused on learning, experience-sharing and building a global support network.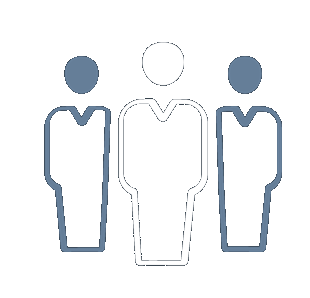 Attended our second maritime cyber conference
The maritime cyber risk landscape has developed significantly since IMO 2021 came into effect on 1 January 2021. On the one hand, the threat landscape is evolving, driven both by geopolitical events and heightened visibility of the implications that disruption in the sector has on the world. More positively, our understanding of cyber risk management has improved, there has been further clarity on regulation and further development of cyber insurance products. This session explores how the shipowner can work smarter with this developing ecosystem.
Vessel cyber risk and compliance: looking back and looking forward (10 mins)
with Vincent Lagny, Head of Bureau Veritas Maritime & Offshore Cyber Security & Chairman of the IACS Cyber Panel
Trends and lessons from inspections, notations and audits a year from launch of IMO 2021.

The key vulnerabilities and risks that keep being uncovered.

The direction of travel on cybersecurity compliance in the next 1-2 years.

Updates on any collaborative and harmonisation efforts across the IACS Group.
Marine cyber insurance cover: what is working and what isn't
(10 mins)
with Nick Dimokidis, Claims Director, Standard Club
Coverage of cyber risk across the typical marine insurance products.

Implications of the Russia-Ukraine conflict on any cyber risk coverage. 

Typical gaps and exclusions for ship owners to consider.

Considerations for crafting an effective and useful marine cyber insurance package.

How IT Managers can support the marine cyber insurance process.
Panel discussion and Q&A (40 mins): 
Vincent Lagny, Head of Bureau Veritas Maritime & Offshore Cyber Security & Chairman of the IACS Cyber Panel

Manos Lorentzos, Managing Director Seascope Hellas & Vice Chairman Hellenic Committee of Lloyds Brokers Associates

Nick Dimokidis, Claims Director, Standard Club

Russell Kempley, Chief Cybersecurity Officer, CyberOwl
In March 2022, CyberOwl launched "The Great Disconnect", a report on maritime cyber risk in collaboration with HFW and Thetius, taking into account the view of more than 200 shipping industry professionals. [link] The top recommendation was to set up a dedicated cyber security directorate within fleet operations that covers both IT and OT security. This session explores how shipping organisations can build an effective cyber security directorate and the shape it should take.
Growing stronger after a cyber attack (10 mins)
with Torbjorn Dimblad, CIO, Anglo-Eastern Ship Management
Retracing the ransomware cyber incident at Anglo Eastern in 2020.

Experience at the coalface of surviving such a cyber incident.

Key lessons learnt and investments made since to make Anglo Eastern stronger.

Changes in attitude of leadership.
The 'one-person SOC' – security operations that works for shipping (10 mins)
with Michalis Michaloliakos, Head of ICT & Cyber Security Services, TMS Cardiff Gas
Architecting a cyber security operations solution that works for shipping.

People, process and technologies that are needed.

Lessons learnt so far on priorities vs luxuries.

Making your cyber security budget work harder.
"Assuring the cyber resilience of the maritime supply chain" (10 mins)
with Xiang Zheng Teo, Head of Advisory at Ensign InfoSecurity
Best practices relating to supply chain management for cyber risk.

Lessons on supply chain risk from exercises within the maritime sector and beyond.

Considerations for maritime digitisation and digitalisation.

Managing remote access, credentials and remote maintenance, particularly of OT systems.
Panel discussion and Q&A (30 mins)
Torbjorn Dimblad, CIO, Anglo-Eastern Ship Management

Michalis Michaloliakos, Head of ICT & Cyber Security Services, TMS Cardiff Gas

Xiang Zheng, Head of Advisory, Ensign Infosecurity

Spyros Goumalatsos, Head of Electrical / Navigation Support & Vessel IT, TORM A/S

Russell Kempley, Chief Cybersecurity Officer, CyberOwl
Most shipping organisations have never experienced a maritime cyber incident. These can be complex, rapidly changing incidents, where decisive actions need to be taken despite the lack of complete or perfect information. In this session, we simulate a rapidly evolving maritime cyber incident. Through a tabletop exercise and group discussion, participants will get a taster of what it is like to digest developing information, make decisions, deliver clear instructions and ultimately minimise the impact of a cyber incident under pressure. 
To maximise experience of this exercise, please attend the conference in person.
The exercise will be powered by Triton, Navigate Response's media and social media simulator. [link]
*The conference content outline serves as a guide only and may be subject to changes at the organiser's discretion.
Register here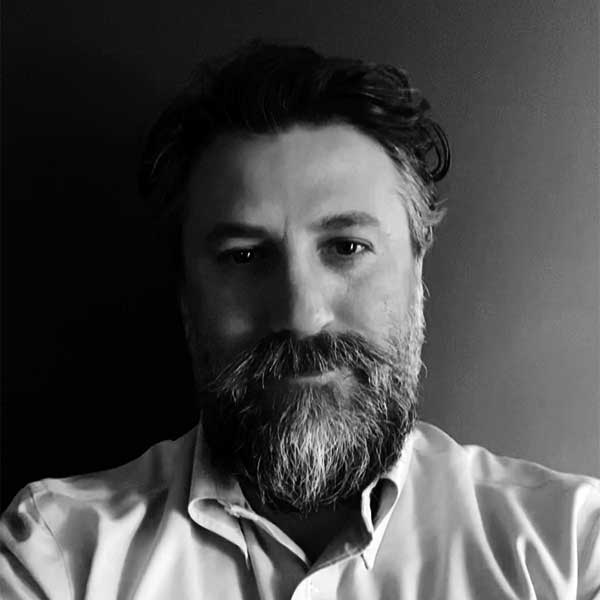 Michalis is the Head of ICT & Cyber Security Services for TMS Cardiff Gas covering the relevant Cyber Security & ICT needs, for both engineering and compliance/ regulation related subjects, onshore and offshore.
He supports end-to-end Cyber security & ICT services/components/functions around the clock combining knowledge from Academia and field, while actively participating as an instructor for Cyber Security Courses and public speaker in Cyber Security Conferences for Maritime Industry.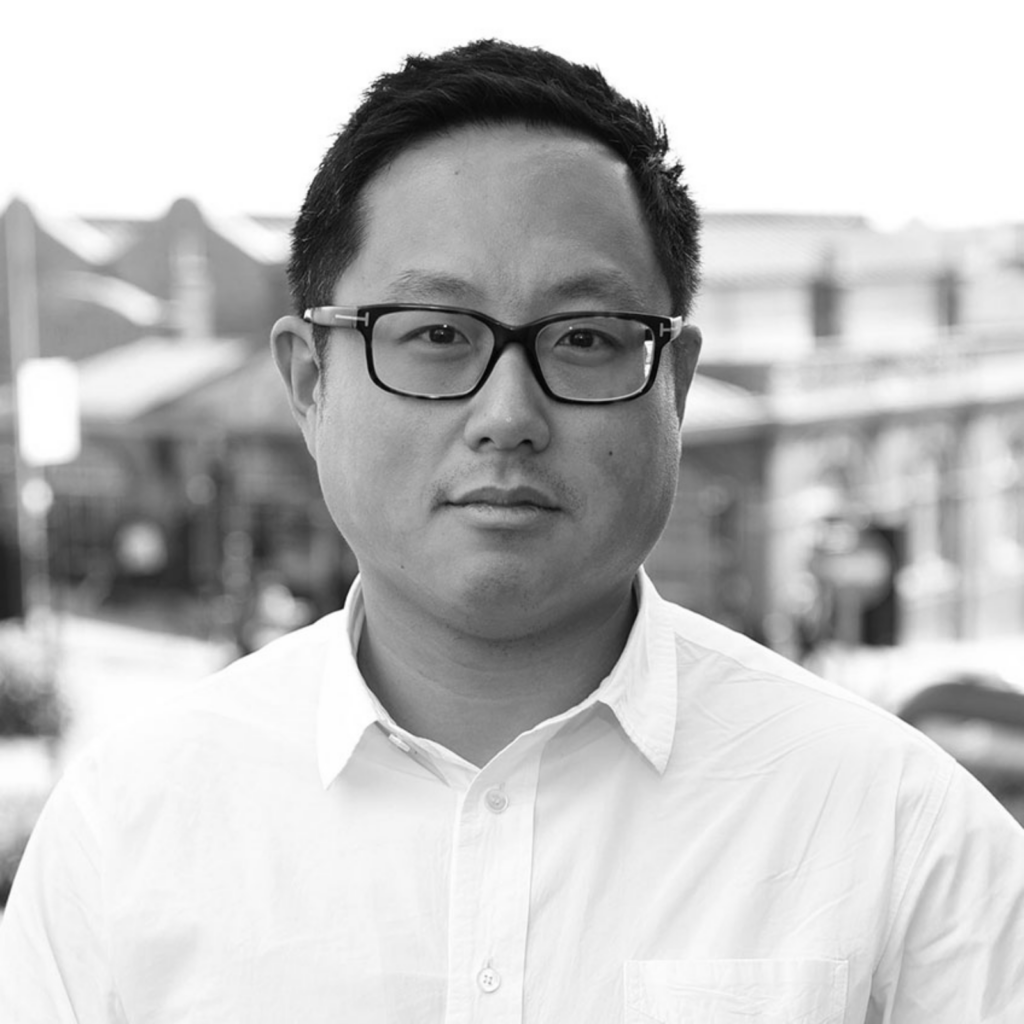 Dan is CEO of CyberOwl, a disruptive startup helping asset operators gain visibility of the cyber risks to their distributed, remote assets, particularly in the maritime sector. Before building CyberOwl he was Associate Director at KPMG, where he focused on the Defence, Security and Industrial sectors, working extensively to develop propositions and commercial strategies for global security, defense, technology and engineering companies such as Northrop Grumman, BAE Systems, Atos and BP. Dan was also Chair of a Working Group at the IoT Security Foundation, Council Member of the Digital Technology Group of the UK Society for Maritime Industries and Steering Committee Member for the Operational Technology Cyber Security Alliance.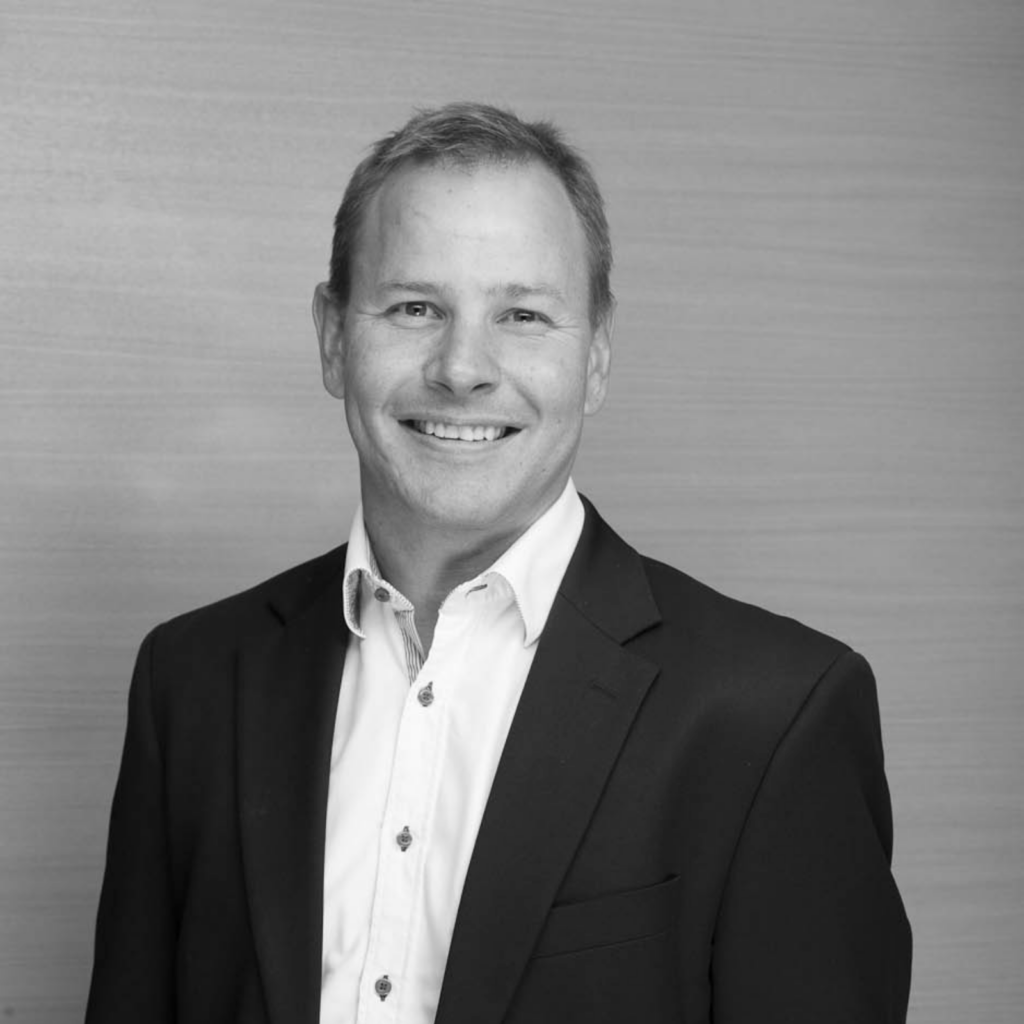 As CIO, Torbjörn is responsible for Anglo-Eastern's digitalisation journey. An ardent believer in the transformative role that technology plays in business, Torbjörn possess a unique blend of technical expertise, creativity and innovation. Prior to joining Anglo-Eastern, he spent 12 years as a consultant, overseeing software engagements and providing advisory services in the telecommunications, finance, retail and logistics industries. Torbjörn entered shipping in 2005 with Wallenius Wilhelmsen Logistics where he drove the evolution of enterprise platforms to enhance supply chain efficiency and operational excellence, ultimately overseeing their Supply Chain division delivering factory-to-dealer logistics services for clients like BMW, Tesla and Caterpillar. Torbjörn joined Anglo-Eastern in 2020 where he is now engaged in group-wide business transformation initiatives on-board as well as on-shore.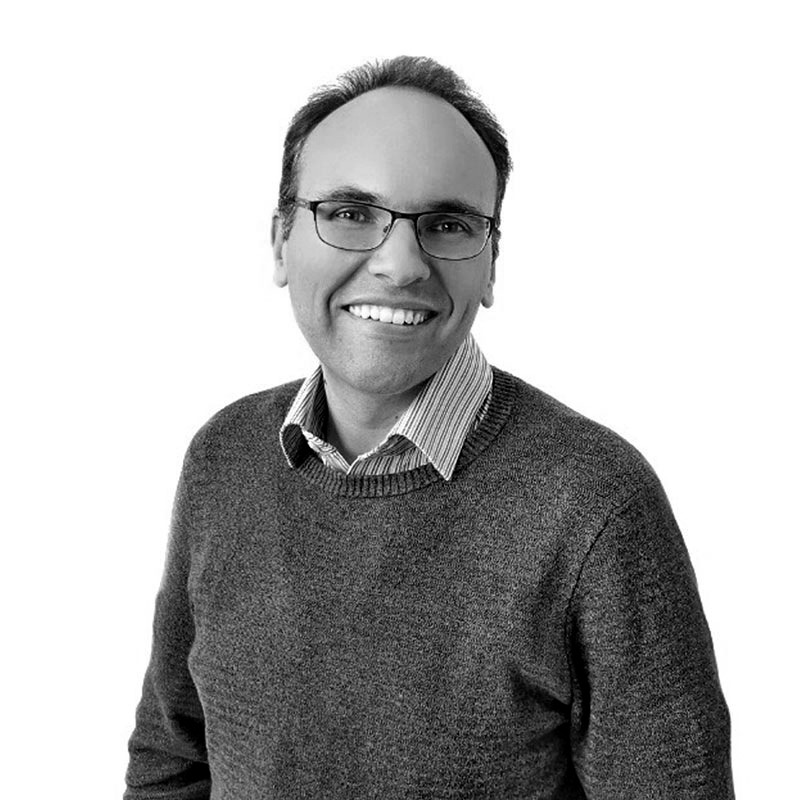 Russell Kempley, Chief Security Officer at CyberOwl, is an expert in building and delivering cybersecurity for some of the most demanding customers across government and private sectors. Prior to joining CyberOwl, Russell held executive roles as Director for Strategic Cyber Threat Intelligence at Prudential, and Head of Cyber Technical Services at BAE Systems.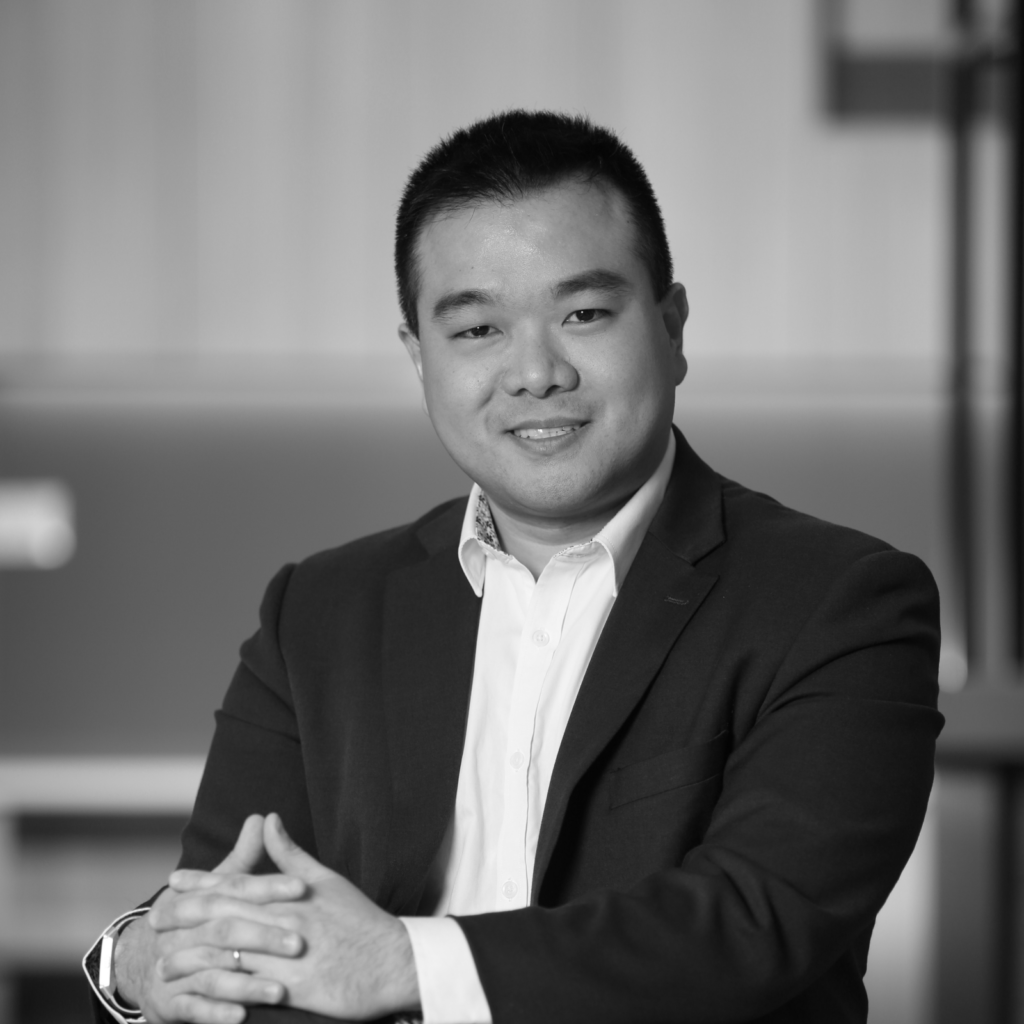 Teo Xiang Zheng is the Head of Advisory at Ensign InfoSecurity (Ensign), Asia's largest pure- play cybersecurity firms.
Xiang Zheng is responsible for leading advisory services, providing expert counsel and advisory to leaders on cyber security strategy, and enable them to make informed risk management decisions and improve their cyber readiness and resilience across operational and technological domains. He also personally leads special and complex projects with multi- disciplinary teams enabling customers to achieve their mission objectives.
Prior to this role, Xiang Zheng was the Lead Technologist at Booz Allen Hamilton where his team of specialists provided strategic counsel on how organisations can manage and enhance their cyber security defence posture and resilience to cyber threats. He was also the lead consultant in the delivery of two sectoral wargames to exercise the cyber readiness of the sectors.
Xiang Zheng previously worked at PwC Singapore for close to a decade, where he led a team of professionals that specialised in cyber security and technology consulting. He was a lead digital forensics investigator, and has seen some of Singapore's important fraud cases and major cyber incidents.
Xiang Zheng was also a contributing member of the cybersecurity profession assessment development team, and supported the inaugural feature of the cyber security professionals at WorldSkills Singapore 2018.
Xiang Zheng graduated from Nanyang Technology University with a Bachelor of Engineering in Engineer's Degree in Computer Engineering. He received his Master of Laws, focusing on Commercial Law, from the Singapore Management University. He also attended the John F. Kennedy School of Government's executive education programme for cybersecurity at Harvard University in the United States.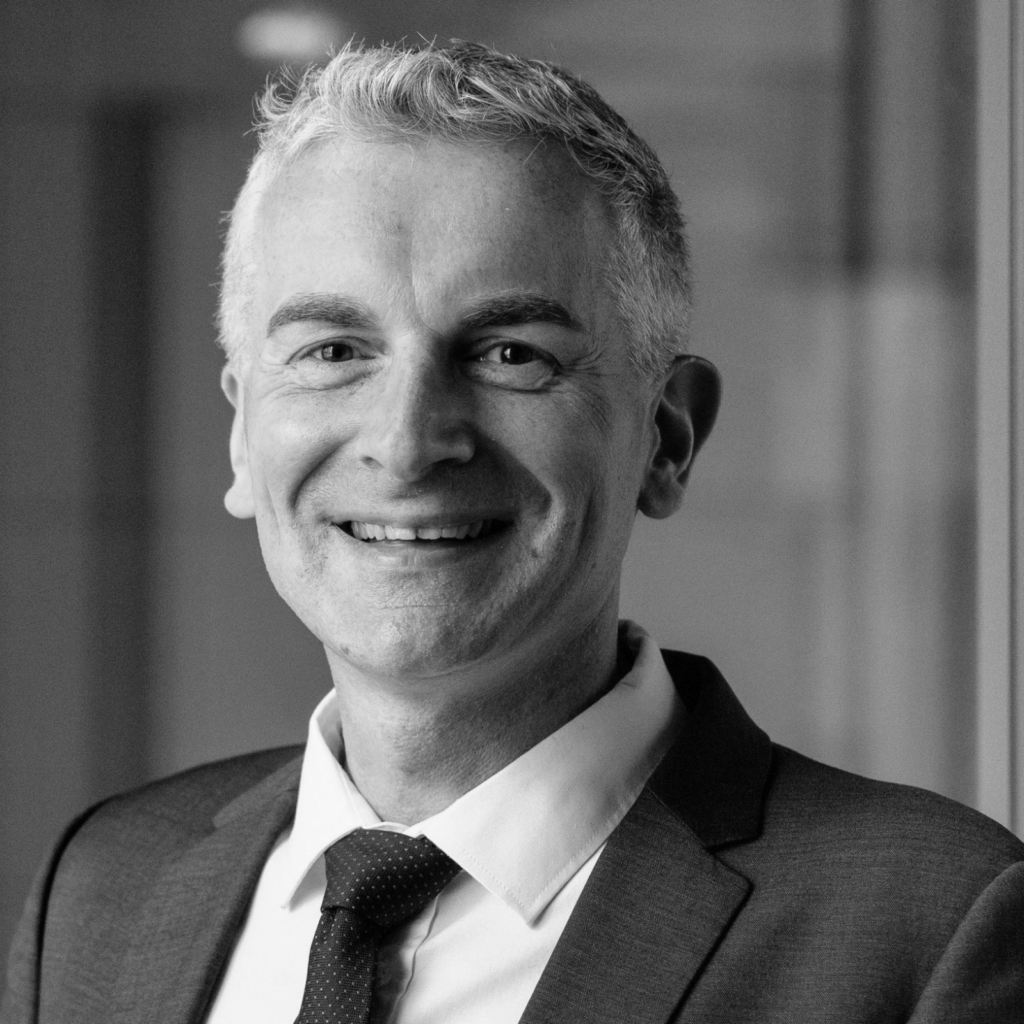 Vincent joined Bureau Veritas in 2018. Vincent has over 20 years of experience in the space, naval and defence industry, and worked for Thales and Naval Group as manager and designer of security operation centres and combat systems certification.
He also worked ten years in software development and system administration for the communications industry. He is currently Chairman of the Cyber Systems Panel of the International Association of Classification Societies (IACS) where he contributes to maritime cyber security and regulation through technical support, compliance verification and research and development.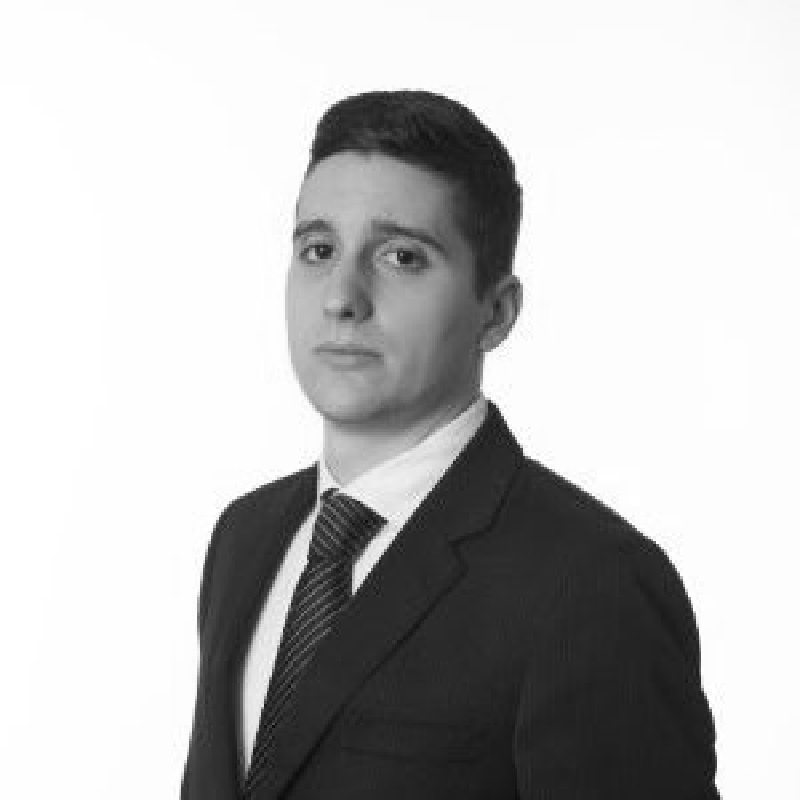 Nick has more than a decade of experience in Marine Insurance. He is currently a Claims Director at the Standard P&I Club. As part of his role, he has gained considerable experience in dealing with all kinds of claims, including both P&I and FD&D. In addition, Nick has been exposed to non-traditional types of business, such as Strike & Delay, and the Trader's cover. For the past few years, Nick has been based in the company's Singapore office where he looks after the Singaporean, Indian and S. Korean membership.
He has also been involved in the development of a new product, i.e. The Singapore War Risks Mutual ("SWRM") which was established in 2015 in conjunction with the Singapore Shipping Association (SSA), to provide mutual war risks insurance to shipowners and operators connected to Singapore.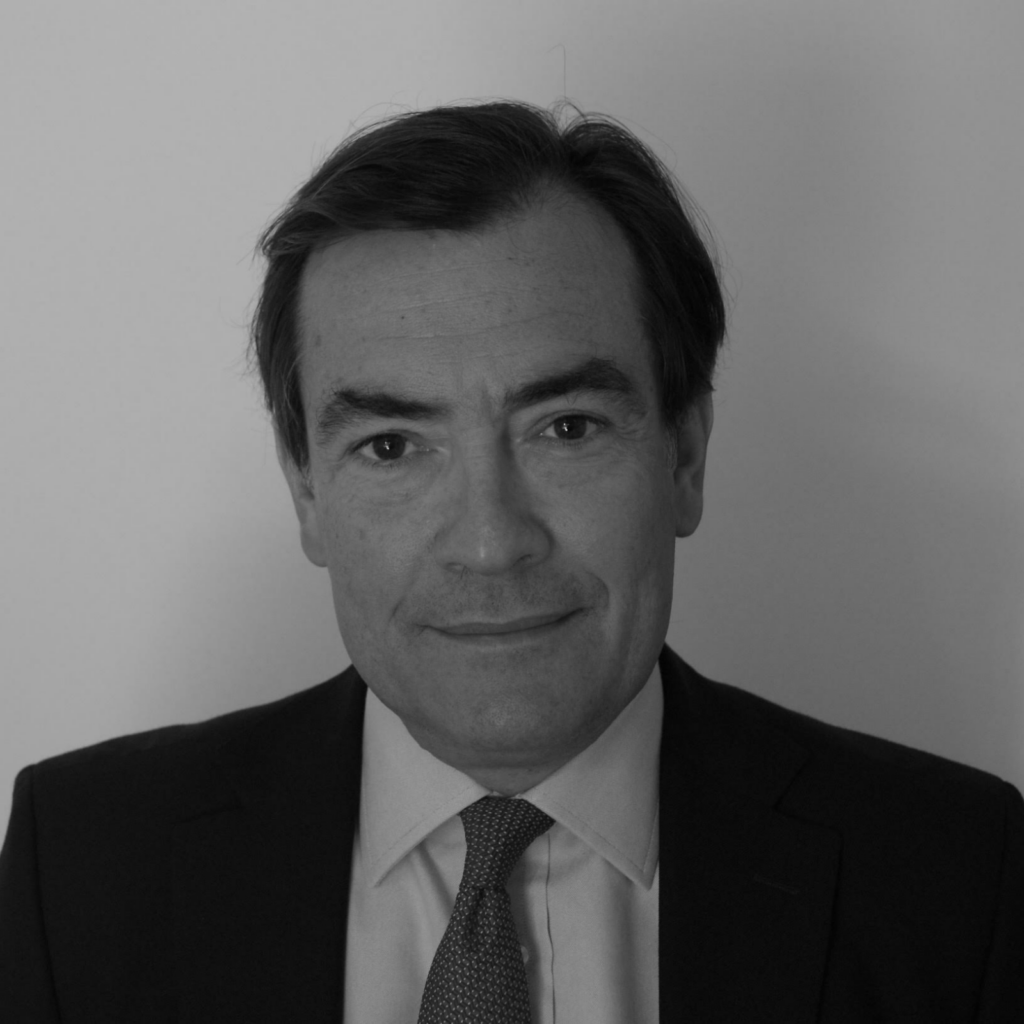 Manos is the Managing Director of Seascope Hellas S.A., one of the leading Marine Insurance Broking companies in Greece. He has also served as a Director of the Lloyd's broker (Seascope Insurance Services) in London between 2013 and 2020. He is a Lloyd's of London certified Insurance Broker, and a Certified Insurance Broker by the Hellenic Ministry of Development.
Manos holds an Economics degree from the University of Athens and an MBA from Aston Business School in the UK.
He started his career in 1990 as a Lloyd's broker in London with Sedgwick Marine & Cargo Ltd. He returned to Greece in 1993 and spent two years as an Insurance Manager with a major shipping company. In 1995 he set up the Greek office of a French marine insurance broker which later became Groupe Eyssautier Greece SA. In 2013 he was appointed Managing Director of Seascope Hellas and became a Director of Seascope Insurance Services in London.
Manos has been a strong advocate of direct access of the local marine insurance broking community into the International Markets, and he has pioneered the direct marine insurance broking in Greece, an activity which had traditionally been performed by overseas brokers.
He has served as Chairman of the Hellenic Committee of Lloyd's Brokers Associates between 2011 and 2017, having been a member of their Board of Directors since 2006. He has been the Vice-Chairman of the Committee since 2017; he has been currently re-elected.
He is a frequent panelist and speaker in marine insurance Conferences in Athens and London.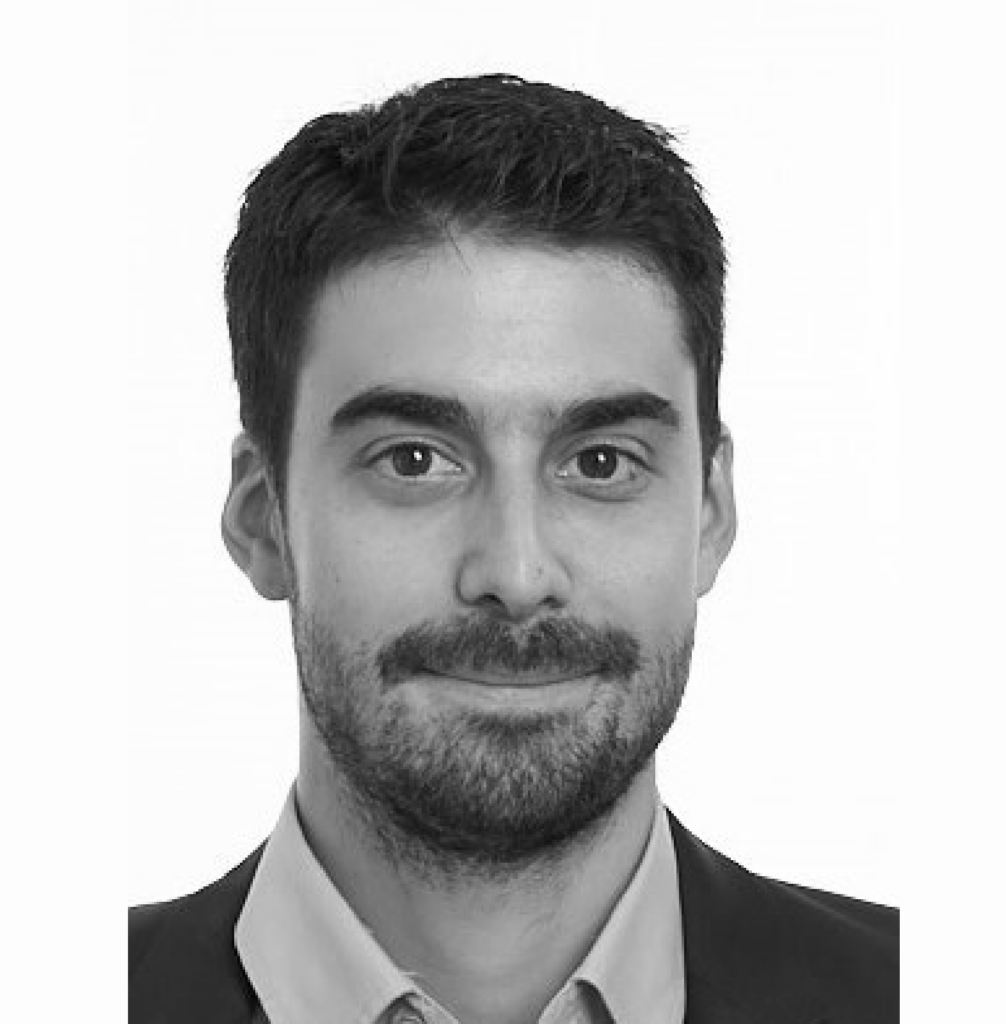 It has been Spyros passion and privilege to be part of the offshore Oil and Gas and maritime businesses for the past 9 years, in various positions. His educational background is on Electrical and Instrumentation engineering, with natural inclination to IT services and IT infrastructure. During Spyros shipping times, he has been involved in several technical management positions, allowing him to have a spherical understanding of the industry. Currently, Spyros is responsible for a team comprising of 8 dedicated and highly skilled colleagues, delivering first class Vessel IT service desk and infrastructure to TORM's 80 product tanker vessels.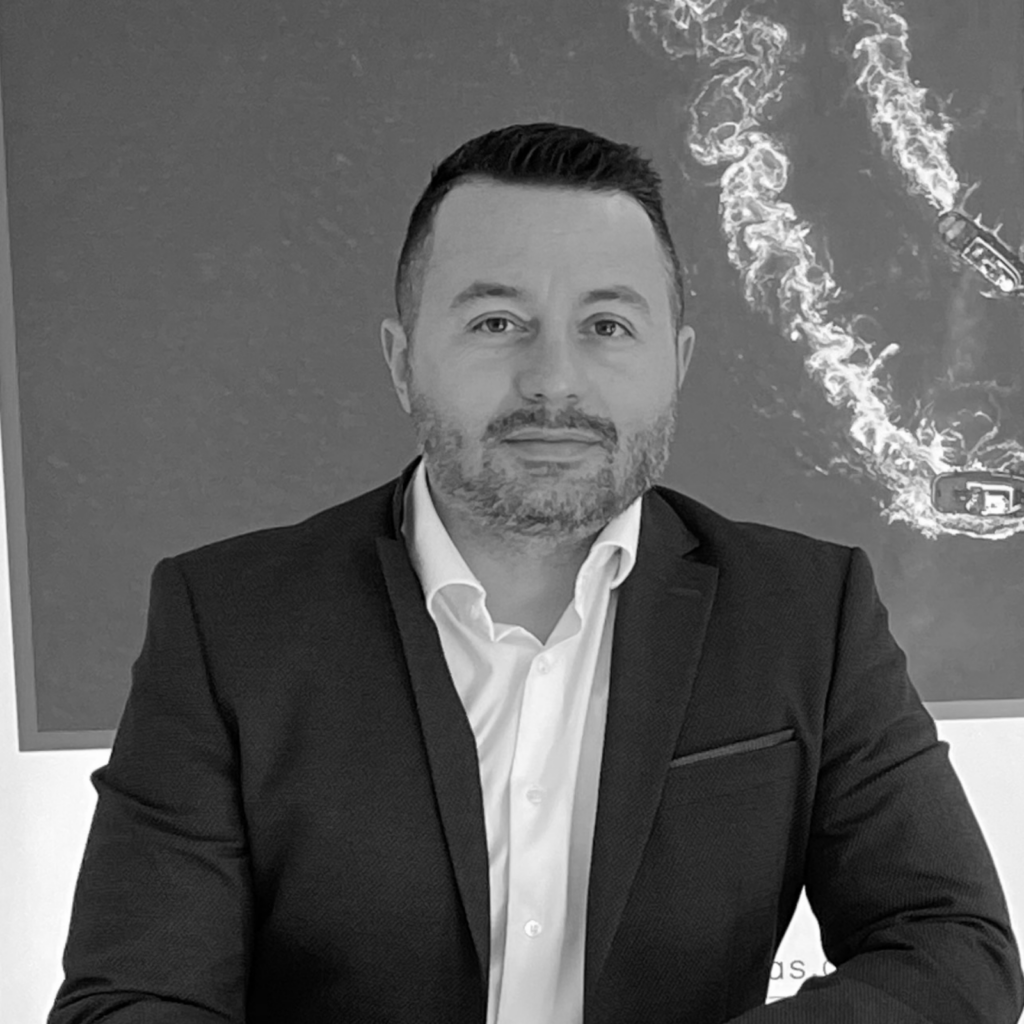 Panagiotis is the Cyber Technical Leader in the Bureau Veritas office in Piraeus, Greece. He has a wide experience in Cyber-security having worked for more than 13 years in the space industry covering Flight, Ground and Secure Operations implementing cyber-security practices, as he has a solid technical background and a highly analytical mind .
With experience in leading functional expertise teams, Panagiotis has a high technical knowledge encompassing new technologies, service continuity and project management in diverse industries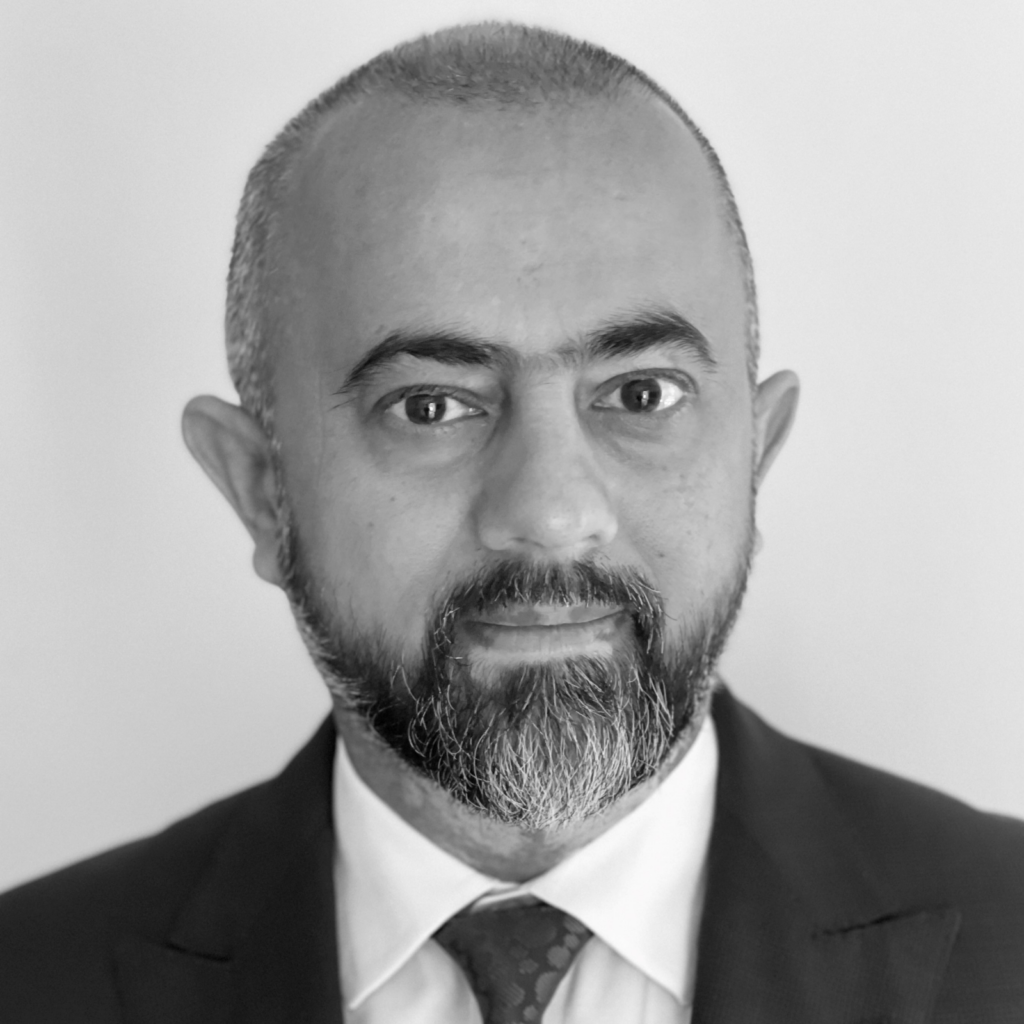 Shamsheer is a Master Mariner with more than 23 years of sea going experience, with the last 4.5 years in command of the Vale Max Ore Carriers (400 K, VLOC's) for Oman Shipping.
Post swallowing the anchor, Shamsheer worked for a German Ship Owner as a Quality manager for a fleet of 33 bulk vessels. Following this, as both their Designated Person Ashore (DPA) and CSO (Company Security Officer). During this time, Shamsheer oversaw the development and integration of the Cybersecurity Manual into the safety management system and subsequent implementation of Cyber Security on board vessels.
Shamsheer brings a wealth of practical experience to this position at HFW and is particularly interested in sustainability in shipping, having led the monitoring and reporting of EU MRV and IMO DCS regulations (fuel consumption reporting) for the fleet since they came into force. He is qualified as an Internal Auditor of Integrated Management Systems in Maritime, Designated Person Ashore (DPA) and as an Internal Auditor ISM-ISPS-MLC for shipping companies.
Shamsheer's specialises in the investigation of collisions, personal injury, MLC complaints and insurance claims and has worked both in Hamburg and Singapore.
What attendees are saying…
IT Manager

"The first virtual conference on maritime cybersecurity with a global audience. I was impressed by the quality and substance of the presentations. I'll be back for next year's conference."
Technical Director

"Leaders from all corners of the maritime industry shared everything from practical solutions to cybersecurity challenges to long-term strategies."
IT Manager

"The first virtual conference on maritime cybersecurity with a global audience. I was impressed by the quality and substance of the presentations. I'll be back for next year's conference."
Compliance Manager

"A must-attend event designed to provide an updated understanding of the cyber risk and share practical insights on how others in the maritime sector continue to cyber secure their vessels and prepare to comply with the cyber security requirements of IMO 2021."