Welcome to Cybersecure at Sea 2023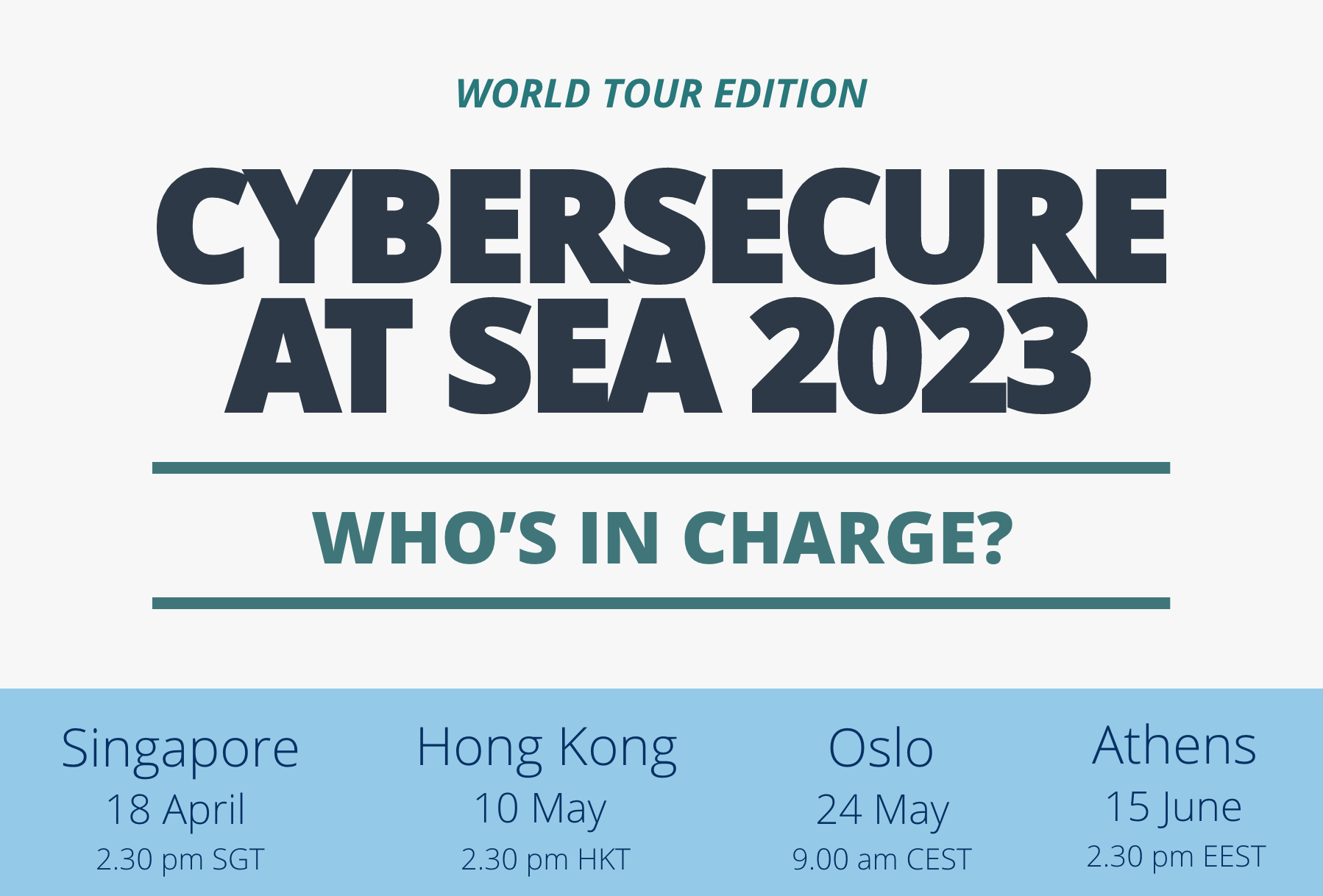 CyberOwl invites you to our annual maritime cybersecurity conference, asking this very question. Cybersecure at Sea 2023: Who's in charge?
Readiness repeatedly comes up as one of the weakest areas in any shipping cyber risk assessment. At the centre of this conference, we will explore the themes of readiness and ownership. Attendees will experience what it is like to survive a cyber incident on fleet operations. We will work through the commercial, operational, legal, insurance, communication and reputational implications of a cyber incident. We will explore what responsibilities and actions each stakeholder in the value chain should own – charterer, shipowner, ship manager, insurer and wider suppliers.
Some of your peers are more prepared than others. How do you compare?
This year we are going on a world tour for an in-person event. We will host events in Singapore, Athens, Oslo, Hong Kong and other potential locations in future.
This is our 4th conference. We promise it will be a sales-free environment genuinely focused on learning, experience-sharing and building a global support network.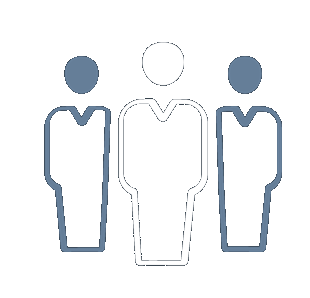 Attended our maritime cyber conference last year
Tuesday, 18 April 2023
14.30 – 18.00 SGT
Park Royal Collection Marina Bay
Wednesday, 10 May 2023
14.30 – 18.00 HKT
Artyzen Club
Wednesday, 24 May 2023
09.00 – 12.30 CEST
Amerikalinjen Hotel
Thursday, 15 June 2023
14.30 – 18.00 EEST
Piraeus Marine Club
*The conference content outline serves as a guide only and may be subject to changes at the organiser's discretion.
Register for your local event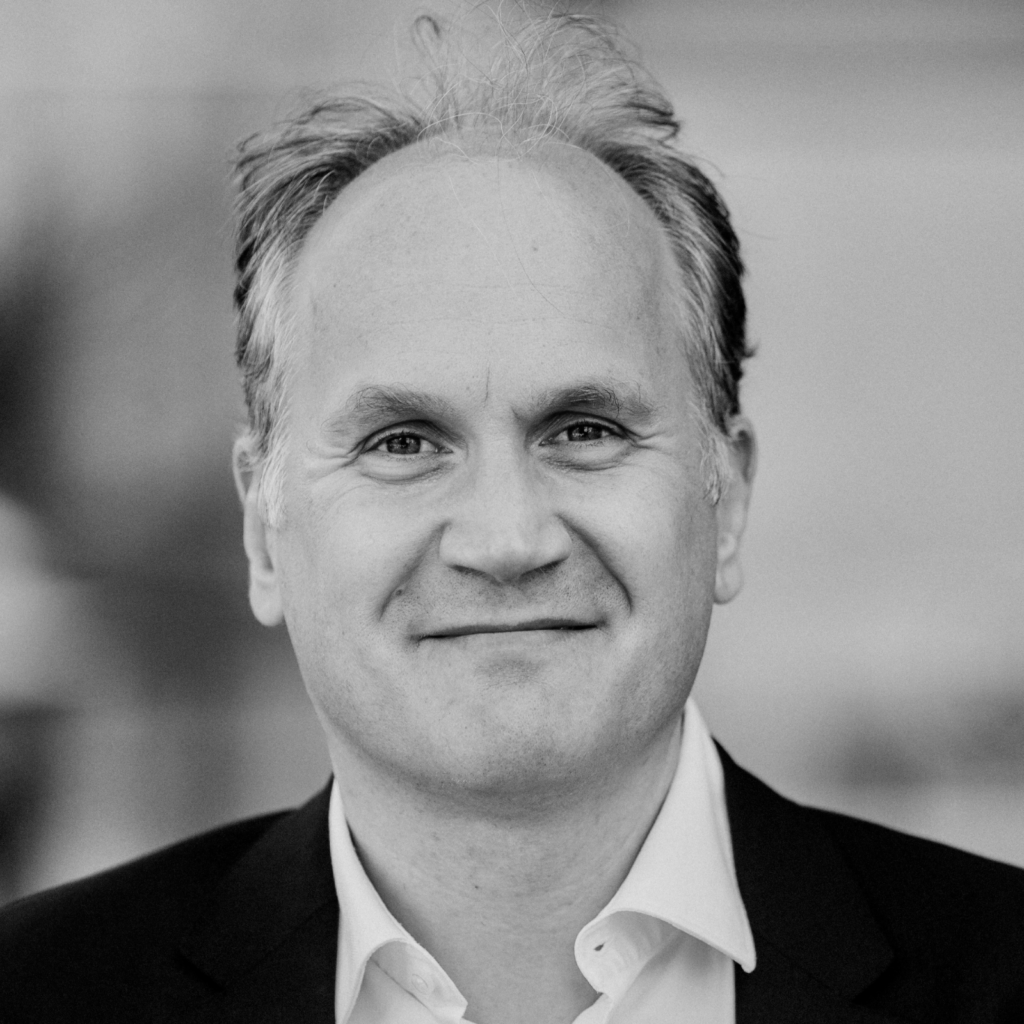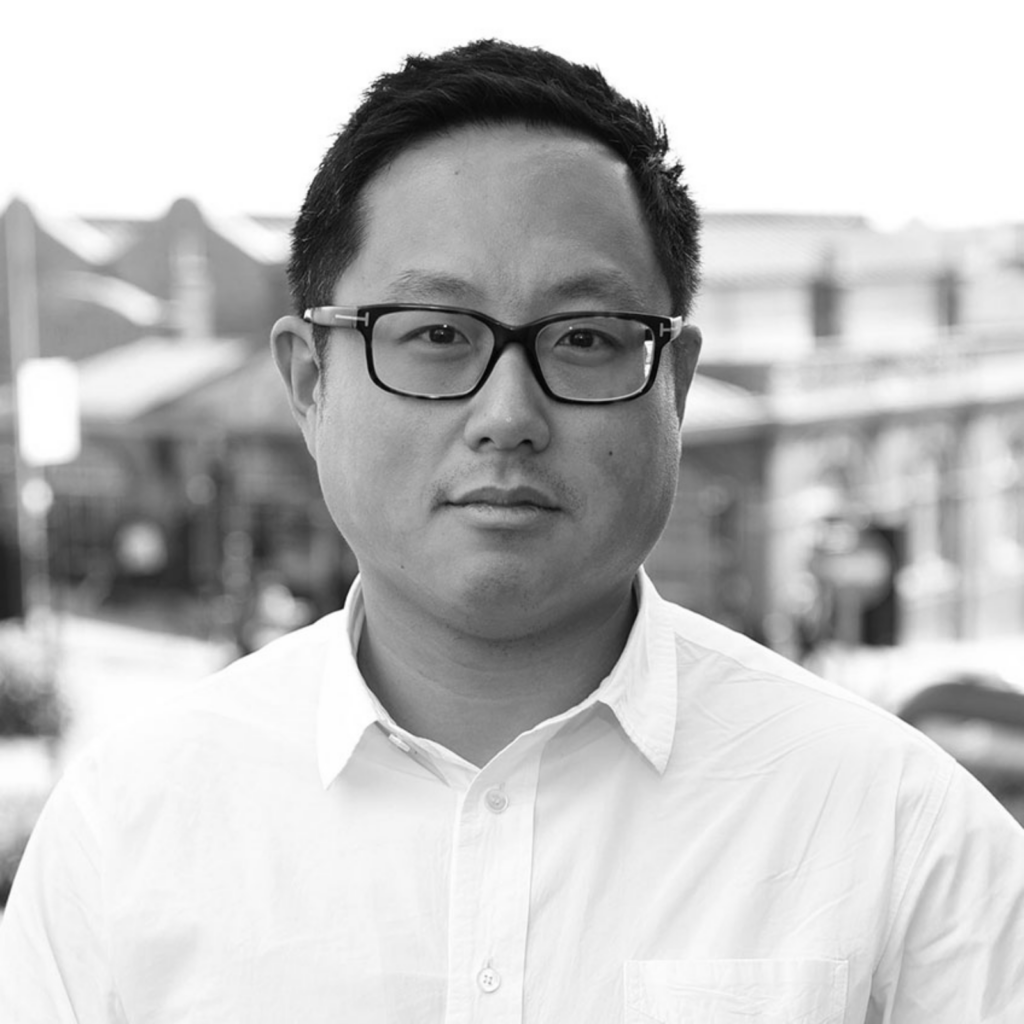 Dan is CEO of CyberOwl, a disruptive startup helping asset operators gain visibility and address the cyber risks to their distributed, remote assets, particularly in the maritime sector.
Dan was previously Associate Director at KPMG, where he focused on the Defence, Security and Industrial sectors, working extensively to develop propositions and commercial strategies for global security, defense, technology and engineering companies such as Northrop Grumman, BAE Systems, Atos and BP.
Dan was also Chair of a Working Group at the IoT Security Foundation, Council Member of the Digital Technology Group of the UK Society for Maritime Industries and Steering Committee Member for the Operational Technology Cyber Security Alliance. He is regularly recognised as a technology leader influencing the sector, including the FT 100 Most Influential BAME Leaders in Technology in 2019.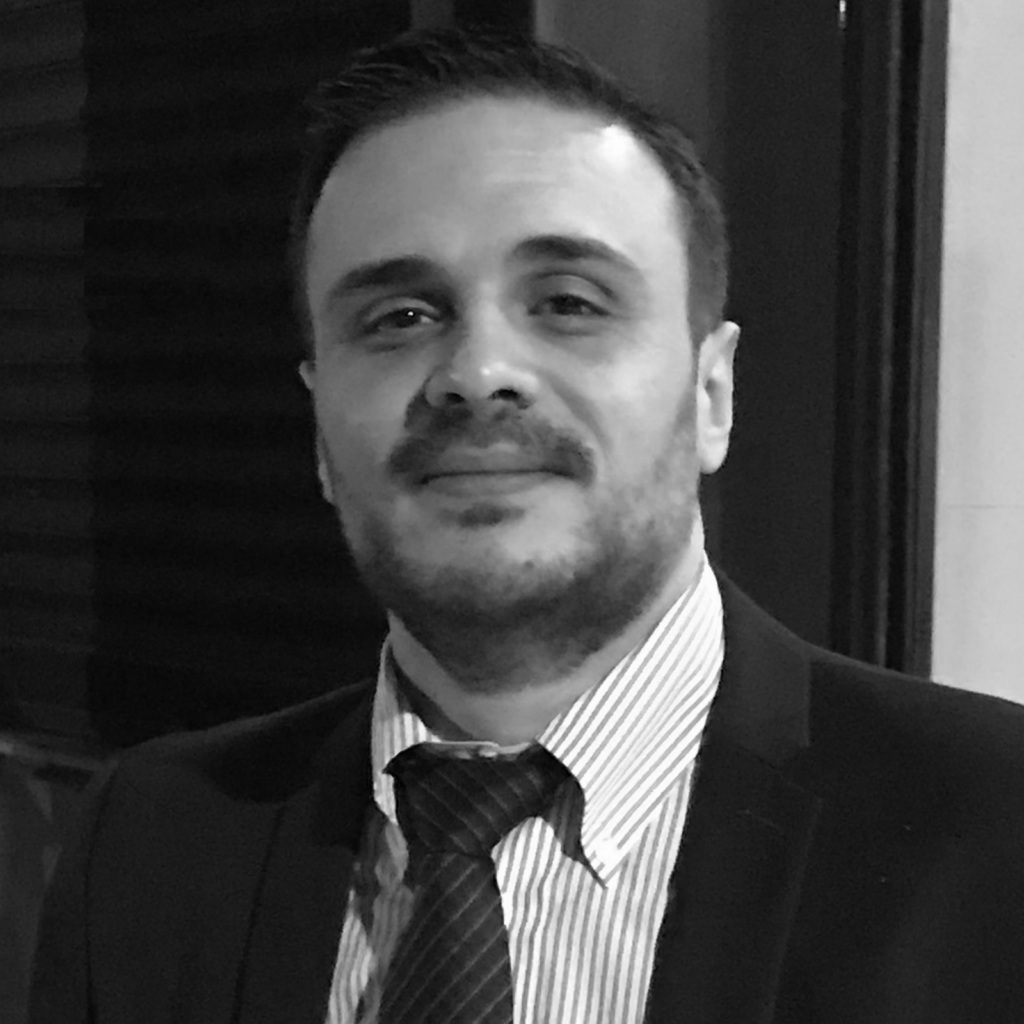 Adamantios Papazis, Group Shore IT Manager for Tsakos Group of Companies Offices, has been working with the Tsakos Group of Companies since 2009 and his responsibilities include among others – the duty to ensure the cybersecurity and cyber-safety of the Groups ICT systems both ashore and onboard to enable uninterrupted and continuous business operations to the Group's ongoing and future ICT projects. He shall briefly present the current state of affairs from the view of a commercial shipowner and operator and the Group's priorities in an effort to reduce cyber risk and combat cyber threats in this era of increased digitalization and connectivity.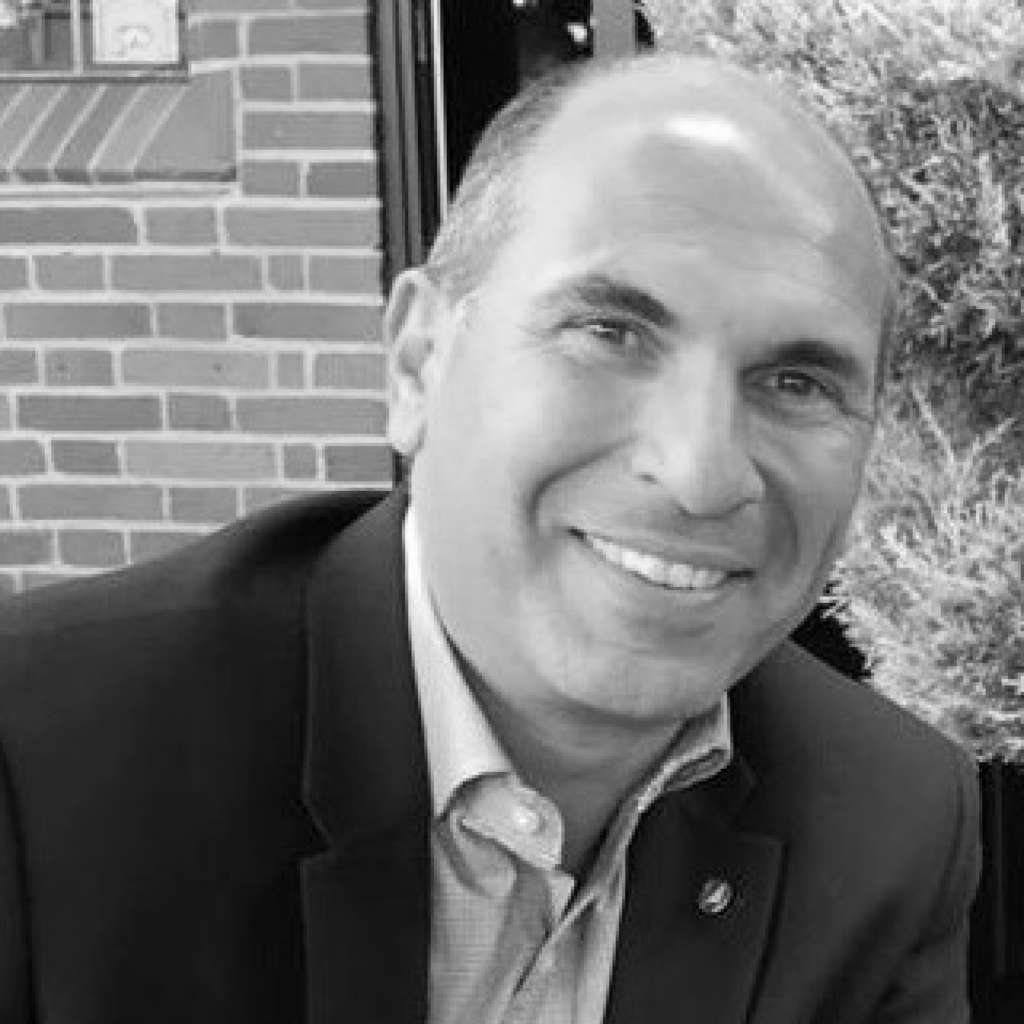 Stefanos Stylianos joined Minerva Marine, in August 2017 as DPA and Manager of HSQ & Marine Departments of the group of companies Minerva Marine, Minerva Gas and Minerva Dry. He is currently serving a second term as the Chairman of the Vetting Committee of INTERTANKO working closely with OCIMF during the development, validation and testing of SIRE 2.0 as well as active participation in maritime working groups promoting maritime safety and best practices.
Stefanos started his career with the American Bureau of Shipping in London as a plan approval engineer then as field surveyor in Athens and Dubai specializing in tankers, covering all aspects of Classification. Later joined Shell in their Quality Assurance headquarters in London where he gained unique experience in cultivating advanced safety culture and auditing skills with extensive exposure to global shipping operators.
Following 14 years in Governance, he moved to Greece in 2010 joining a traditional Ship Operator as Vetting & Compliance Manager before joining Minerva Marine Inc.
Stefanos holds a Master's degree from Newcastle University in Marine Technology and a Bachelor of Science degree from University College London in Naval Architecture and Ocean Engineering.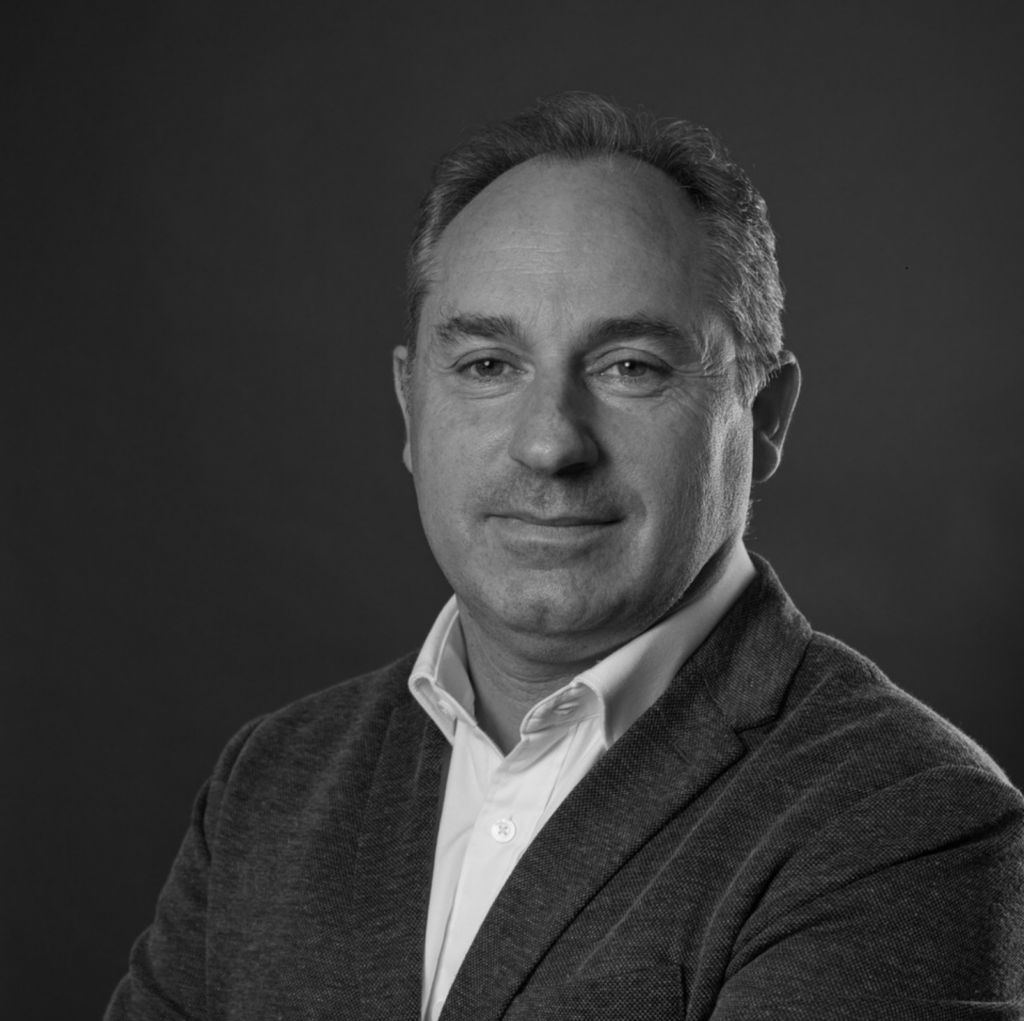 Andreas Polidis has over 30 years of experience in IT&T projects. For the last 10 years he works with Ionic Shipping in shaping the IT strategy and designing an upgraded infrastructure to support company's daily operations and growth with a focus on shipping challenges and the new Cyber Security regulations.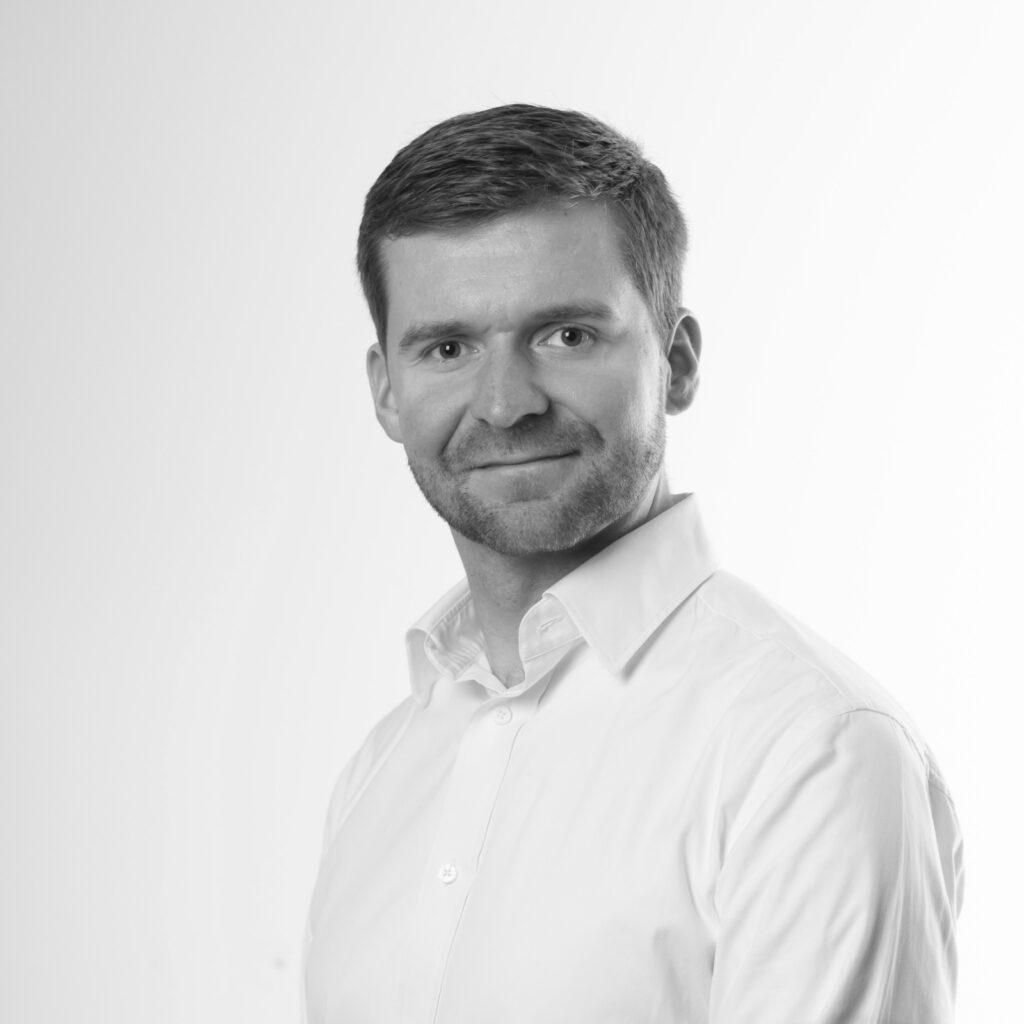 Dustin oversees the operations of our global network of 45 offices and leads our crisis communication team which responds to 200+ incidents a year. He is responsible for our innovation and digitization initiatives, including the development of our rapidly expanding digital training services.
A trusted advisor, Dustin specialises in communications, reputation management and organisational leadership especially in times of challenge or crisis.
Dustin has a Bachelor of Arts and Sciences degree (BASc) specialising in leadership and political rhetoric and a master's degree in communications (MSc) from the London School of Economics (LSE). While at LSE he developed computer models for tracking reputation in the online and print media.
Dustin is an award-winning speaker and a passionate advocate for B2B companies engaging with their ultimate stakeholders – the public.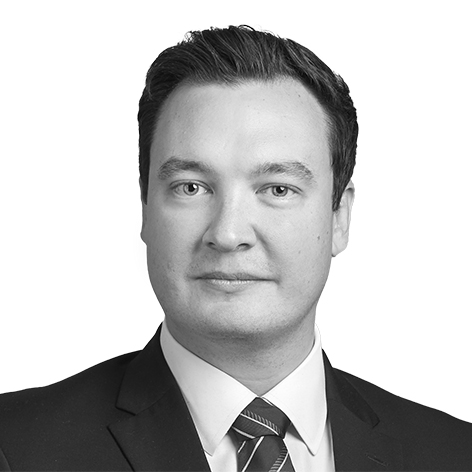 Sam is a Master Mariner and solicitor in our London office and forms part of our shipping emergency response team. Sam deals with marine casualties, including collisions, groundings, fires, salvage and cargo claims. Sam has more than 13 years seagoing experience on both cargo and passenger vessels and regularly advises clients on all stages of Admiralty matters from on-site investigation through to final resolution by way of the courts, arbitration and mediation.
Sam began his career at sea in 2003 on board container ships before moving to the passenger sector. He spent 9 years with P&O and Princess Cruises, obtaining his Master Mariner qualification in 2016. Sam graduated with distinction in MSc Law, Business and Management in 2017 and qualified as a solicitor of England and Wales in 2019.
Sam has extensive first-hand experience of modern integrated bridge systems and electronic navigation (ECDIS). As one of the firm's casualty investigators, Sam regularly travels overseas to attend vessels in the immediate aftermath of an incident to collect evidence and provide logistical support.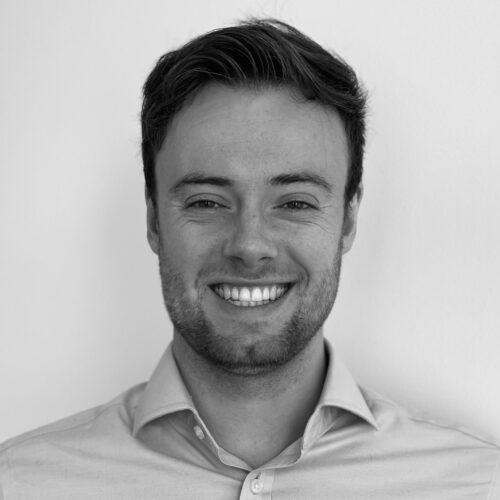 As a Crisis Response Manager, Kyle manages the media response for numerous shipping incidents and delivers crisis media training for our clients.
Prior to joining Navigate Response, Kyle worked within several academic and non-governmental organizations to conduct research on international maritime policy-making. He also has experience with the British Columbia Wildfire Service, where he worked within crisis communications channels as a provincial reporting officer.
Kyle has a Bachelor's degree in Arts and Science (BA&Sc), a Master's degree in Coastal and Marine and Management (MSc.) and a Master's degree in International Law (LLM). While pursuing his LLM, Kyle investigated legal strategies for mitigating international fisheries conflicts.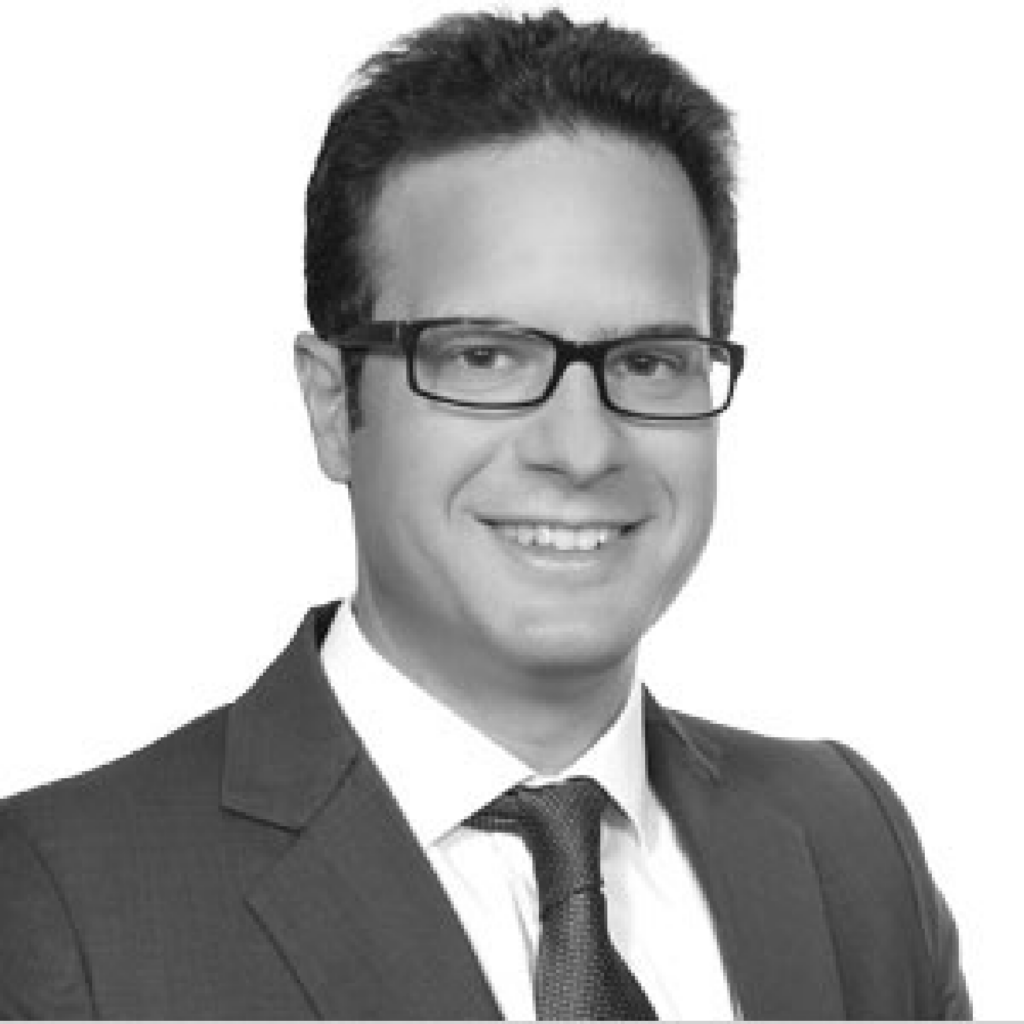 Dimitris specialises in shipping, with particular emphasis on dispute resolution arising from charterparties, bills of lading, management agreements, groundings, salvage, general average, shipbuilding, ship sale and purchase contracts and multi-jurisdictional disputes. Dimitris spent several years practicing in London acting mainly for shipowners and insurers before returning to Greece in 2006. He is bilingual (English and Greek).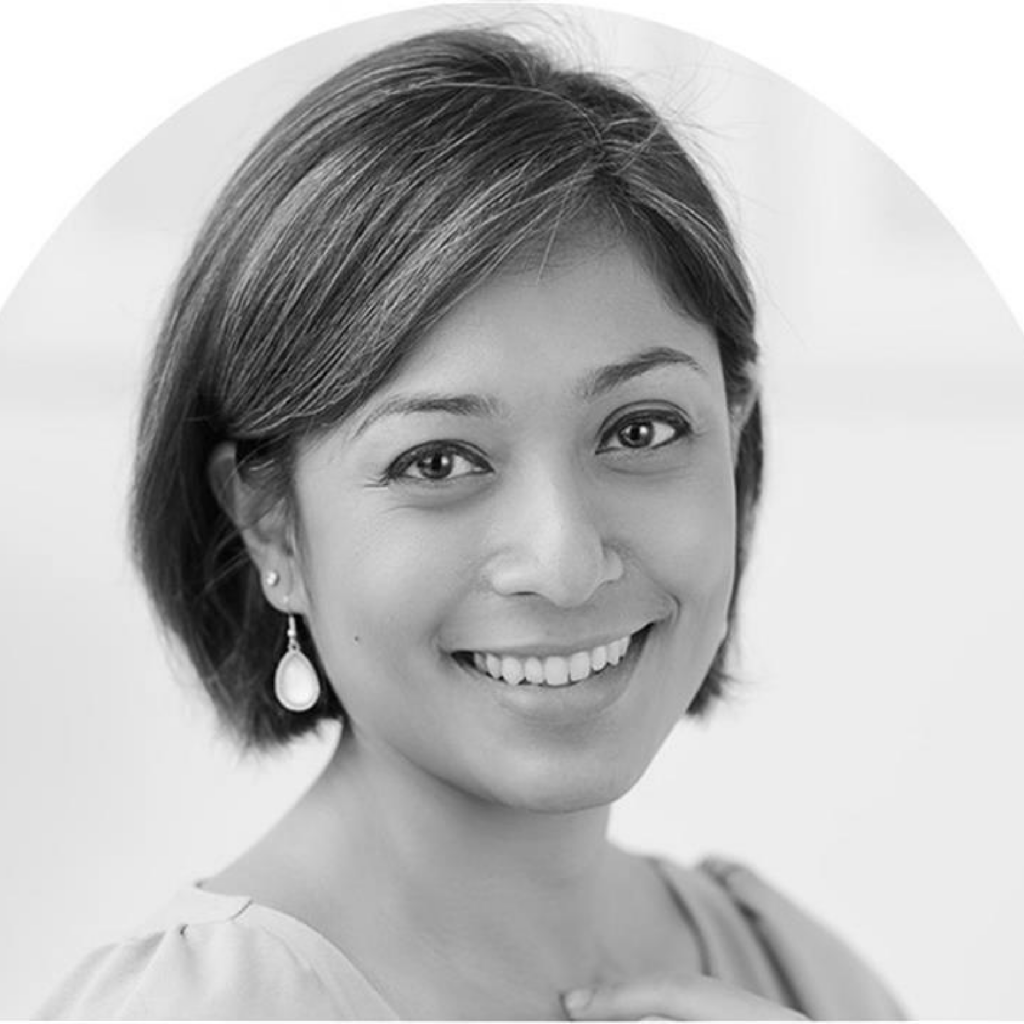 Su Yin's unique career history has seen her move from 15 years in legal private practice to being in-house Counsel with South32 and a subsequent transition to commercial where she now heads up South32's freight team. During this time she has lived in Singapore, Hong Kong, Shanghai and London, fought arbitrations, completed an EMBA course, founded a successful maritime innovation challenge – The Captain's Table – and sought to drive thought leadership in the maritime space by appearing on numerous panels. She has previously been listed by Lloyd's List as a Top 10 maritime lawyer globally, and Next Generation of Shipping Leaders.
Su Yin believes in leading with authenticity and purpose and is on a never-ending journey to evolve in this space.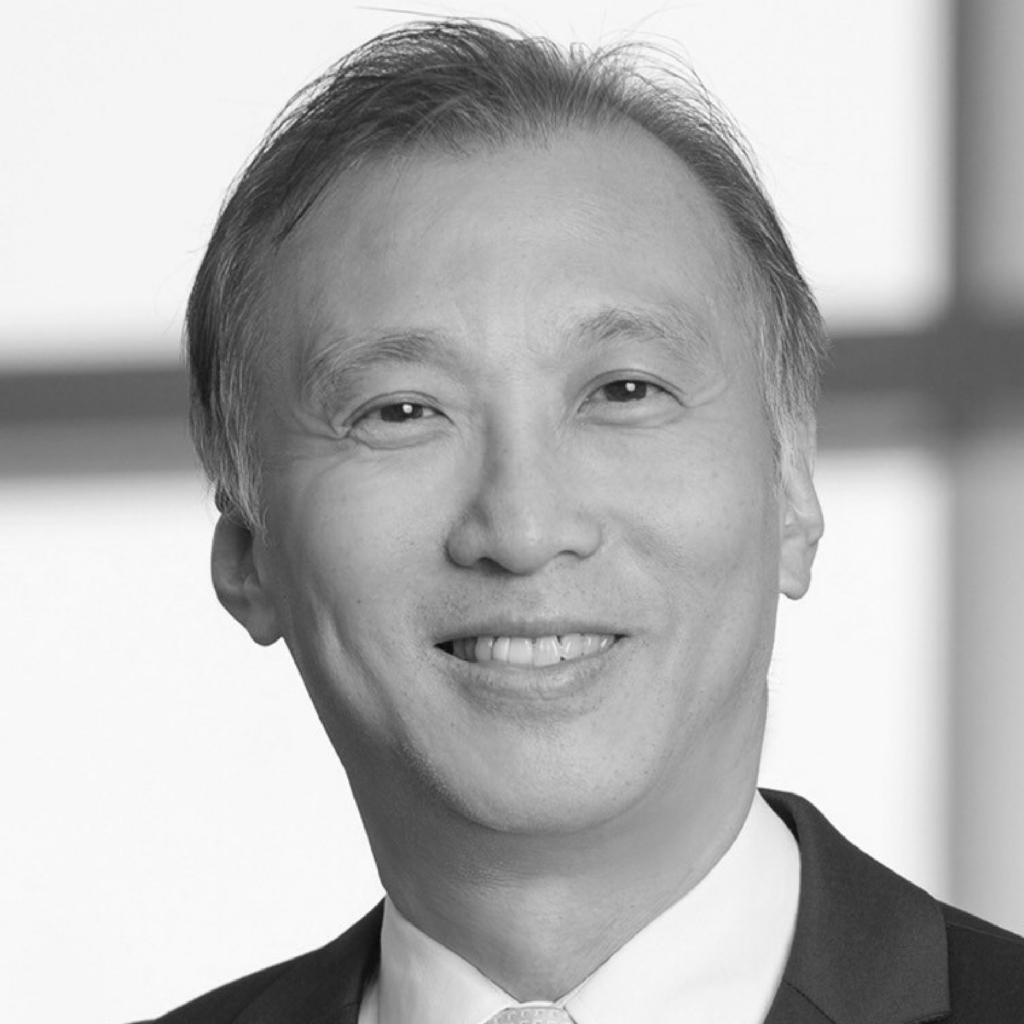 Billy Chiu has been with BW since 1985 and has more than 30 years of experience in the shipping industry. Chiu's current role as EVP oversees the Dry Cargo business, Group Crewing Services, Quality
and Compliance department, Internal Audit, and Asset Management teams.
Chiu was appointed as Director of Commercial and Operations in 2003 and later as SVP of Commercial (Tankers). From 2002 to 2003, Chiu was Chief Operating Officer with responsibility for operations, manning, fleet systems and purchasing. Chiu also oversaw the Corporate Affairs and Compliance division of the company from 2011 to 2016.
From 1995 to 2002, Chiu held senior management positions within World-Wide Shipping Agency (Singapore) Pte Ltd in the Commercial department, including as Vice President, Commercial, from 2000 to 2002. From 1990 to 1995, Chiu was Commercial Manager in World-Wide Shipping's Japan office.
Chiu graduated from the University of Hong Kong with a Bachelor of Social Science degree, majoring in management studies and economics.
He was a committee member with Britannia P&I Club from 2009 to 2014. Currently, he holds a director position at the International Tanker Owners Pollution Federation (ITOPF).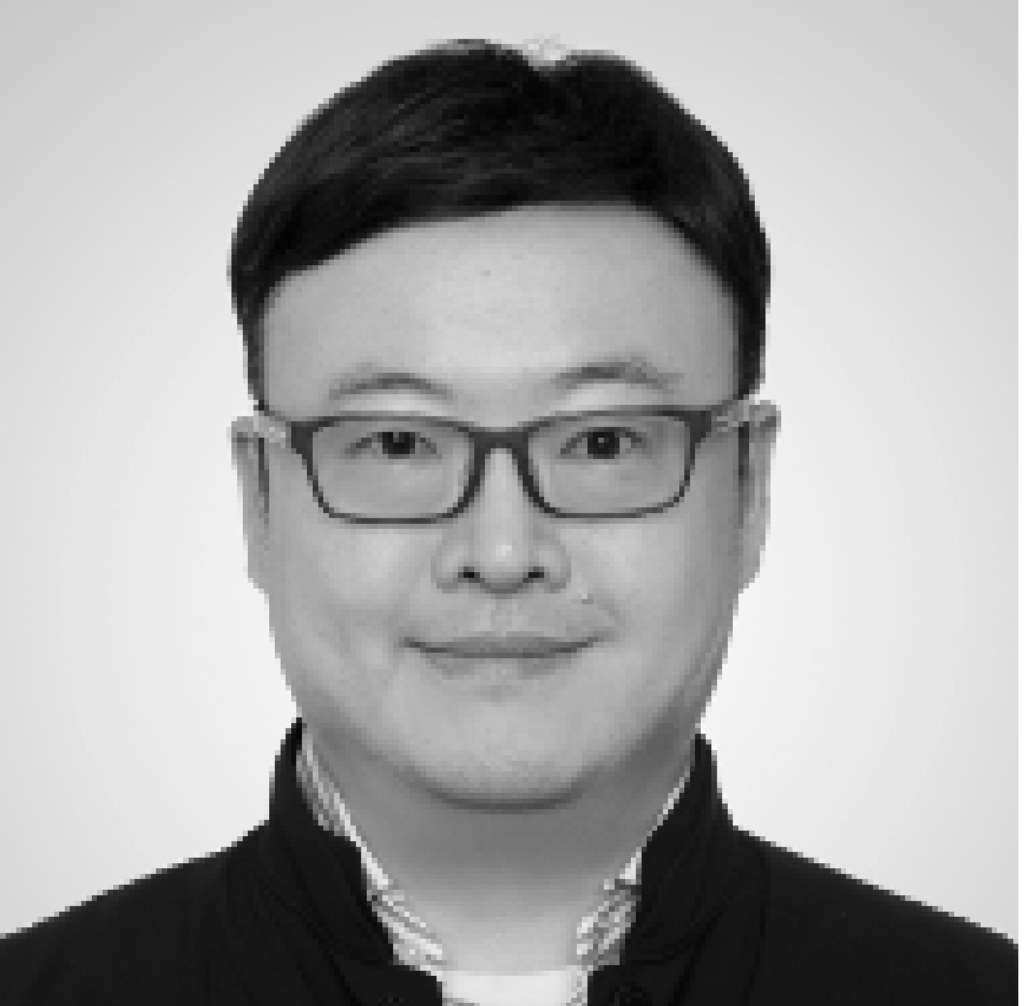 Mr. Wellington Koo is the Executive Director of Valles Steamship Company, Limited.
Wellington graduated from Boston University with a Bachelor of Science Degree in Business Administration, majoring in Marketing and Operations Management.
In 1997, he joined Hong Kong Trade Development Council, a statutory body dedicated to promote Hong Kong trade. He worked there until 2008 when he joined his family business, Valles Steamship Company, Limited.
Presently Wellington is the Chairman of the Hong Kong Shipowners Association (HKSOA); Chairman of the HKSOA Maritime Personnel, Education and Training Sub-committee; a member of the Hong Kong Maritime and Port Board; Chairman of the Vocational Training Council Maritime Services Training Board; Chairman of the ClassNK Hong Kong Committee; Honorary President of the Institute of Seatransport; and Council Member of INTERTANKO, the International Association of Independent Tanker Owners.
Wellington is appointed Justice of the Peace in 2022.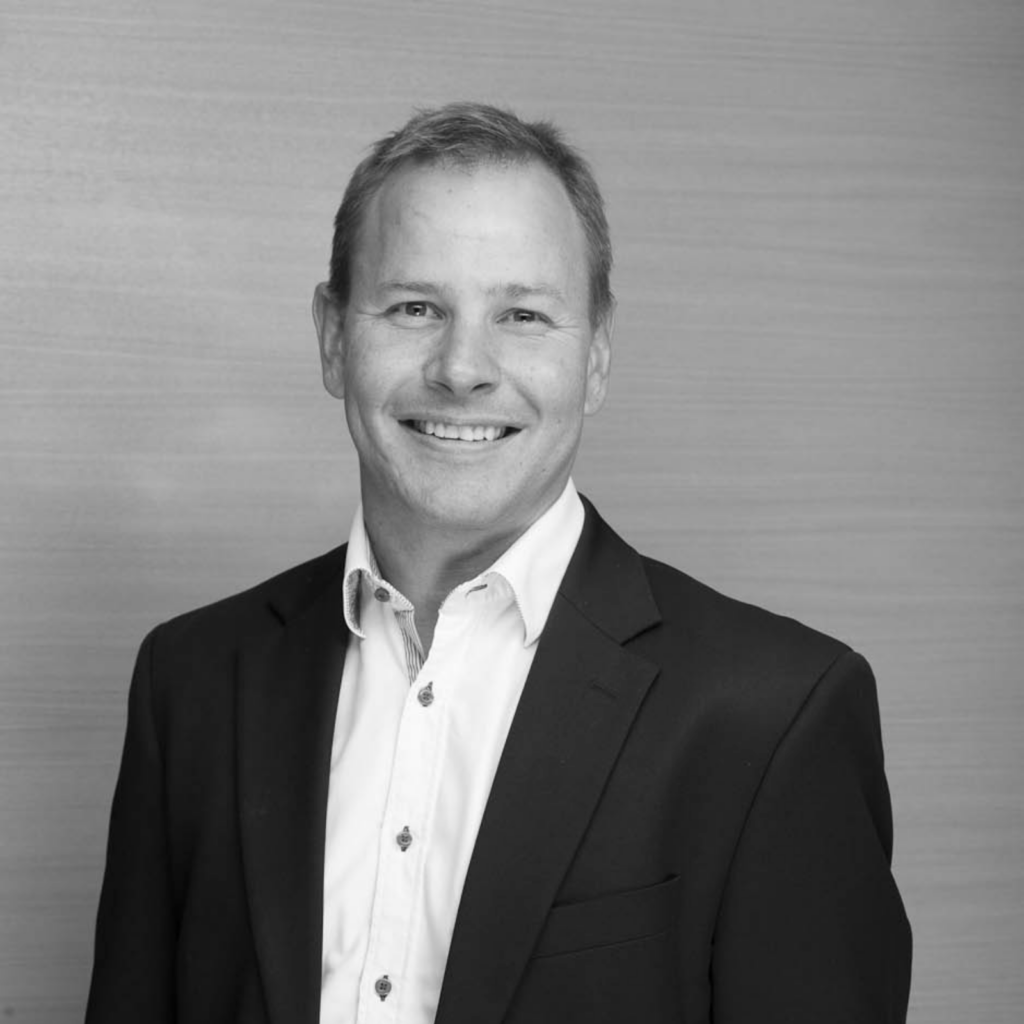 As CIO, Torbjörn is responsible for Anglo-Eastern's digitalisation journey. An ardent believer in the transformative role that technology plays in business, Torbjörn possess a unique blend of technical expertise, creativity and innovation.
Prior to joining Anglo-Eastern, he spent 12 years as a consultant, overseeing software engagements and providing advisory services in the telecommunications, finance, retail and logistics industries. Torbjörn entered shipping in 2005 with Wallenius Wilhelmsen Logistics where he drove the evolution of enterprise platforms to enhance supply chain efficiency and operational excellence, ultimately overseeing their Supply Chain division delivering factory-to-dealer logistics services for clients like BMW, Tesla and Caterpillar. Torbjörn joined Anglo-Eastern in 2020 where he is now engaged in group-wide business transformation initiatives on-board as well as on-shore.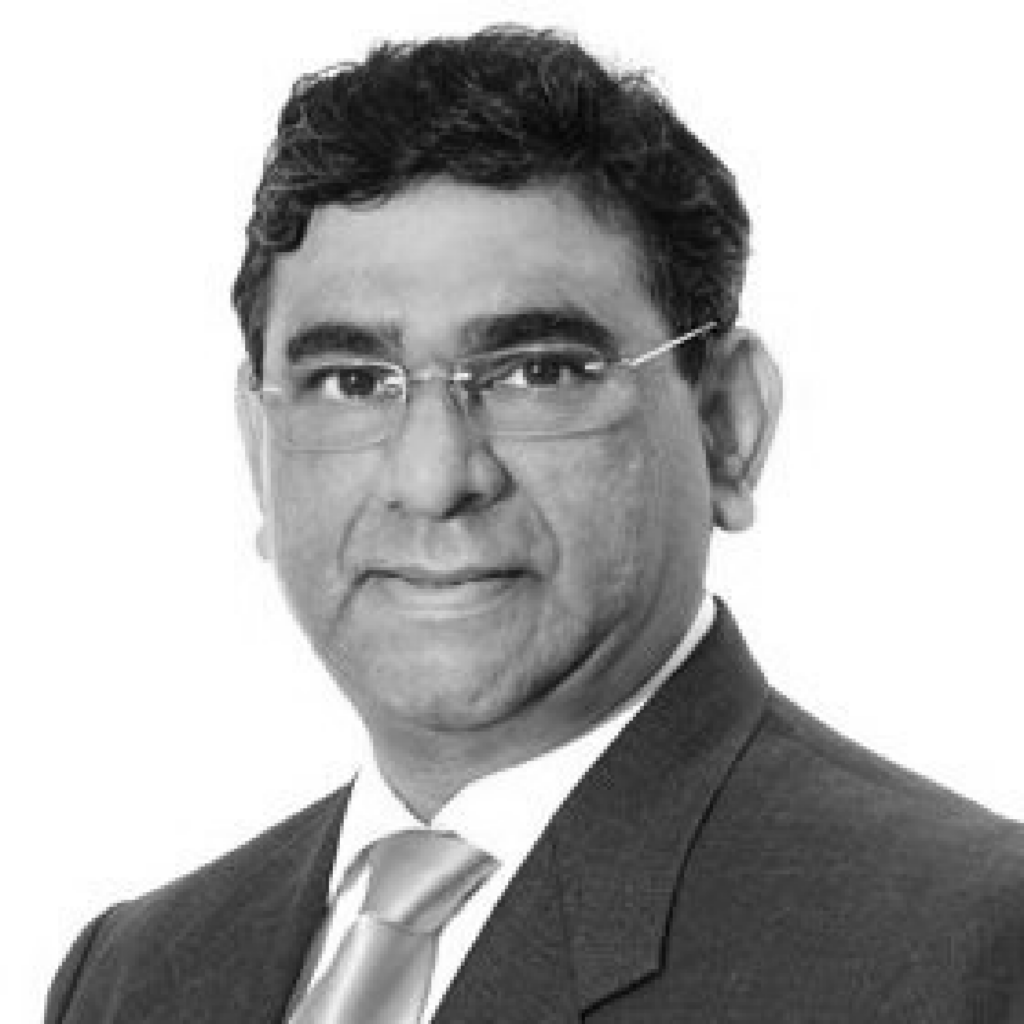 Yatin joined Thome Ship Management as a Chief Engineer onboard one of their managed vessels in 1994 and subsequently joined their office in Singapore as a technical superintendent in 1996. He later worked as a Fleet Group Manager for several years and supervised tankers, gas carriers, bulk carriers, and container vessels. He was Chief Operating Officer of the Bulk Division from 2012 to 2019 and has assumed the role of Chief Technical Officer since late 2019 where he supervises Quality, Marine Safety, Environmental Compliance, Technical, and also IT activities, both shipboard and ashore.
After more than 40 years, Yatin has a wide range of experience within the maritime industry.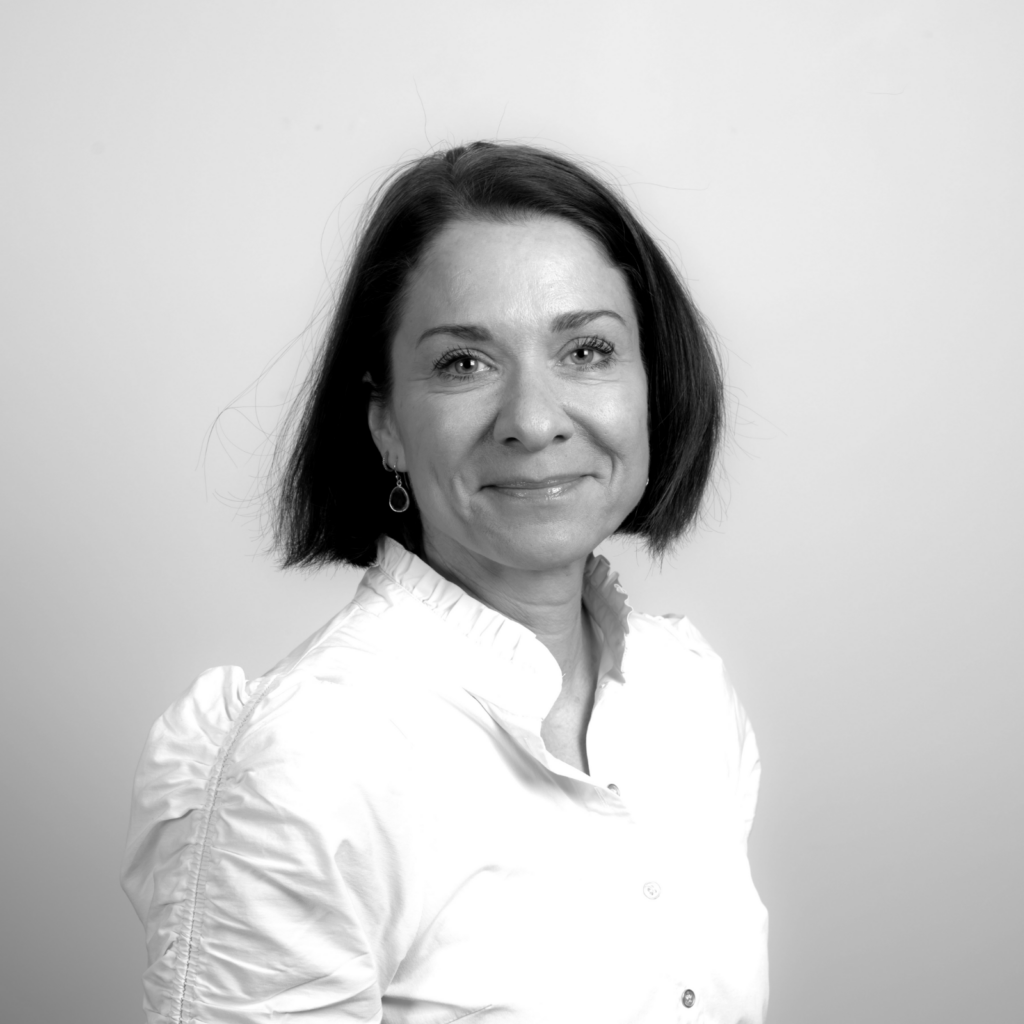 Irene is the Chief Digital and Operations Officer of DNK and leads DNK's insure-tech subsidiary Osprey Solutions. She holds a Swiss law degree and has extensive international experience from professional and financial services and technology. Irene is in charge of DNK's maritime cyber insurance innovation program.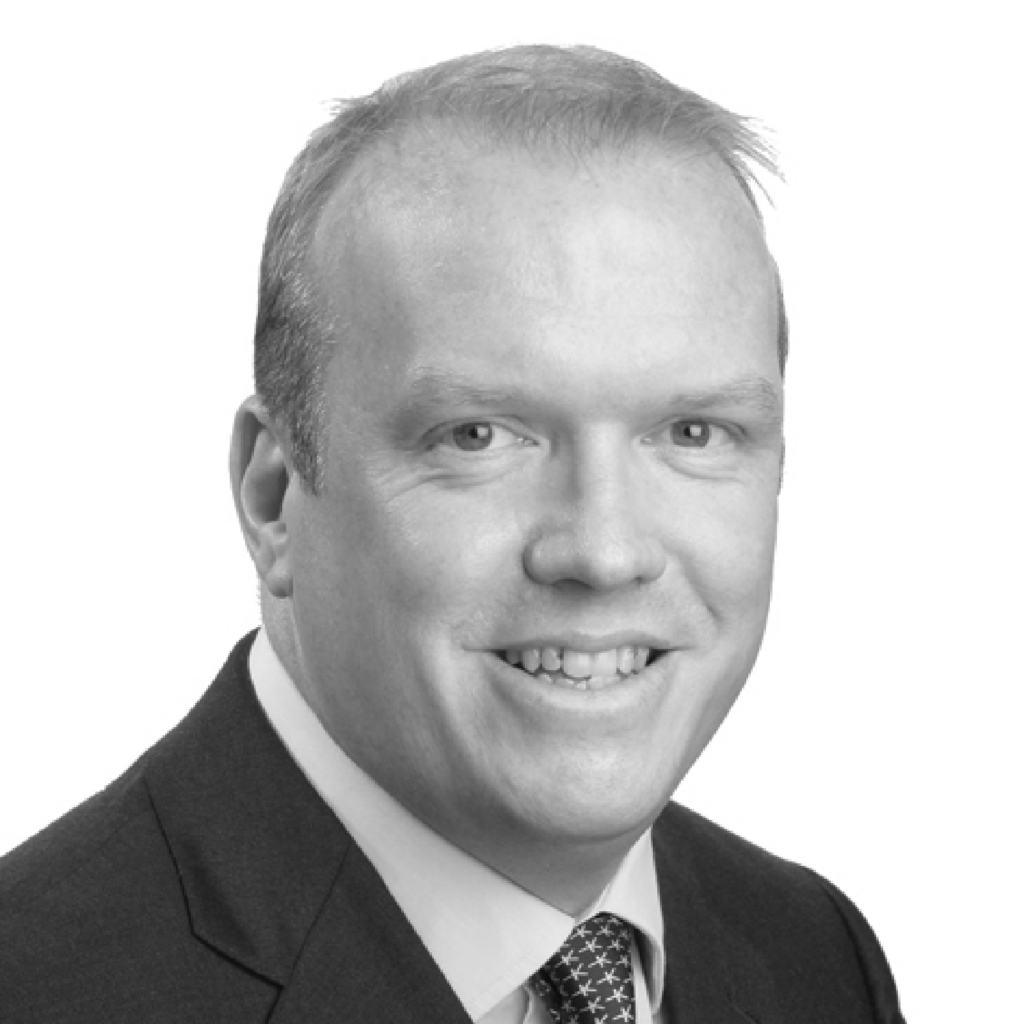 Bob is a Master Mariner with 15 years sea-going experience on board oil and gas tankers. He is a senior manager specializing in all types of marine casualty and has a wealth of experience handling collisions, groundings, salvage, total loss and cargo disputes. Bob has been based in Singapore since 2000.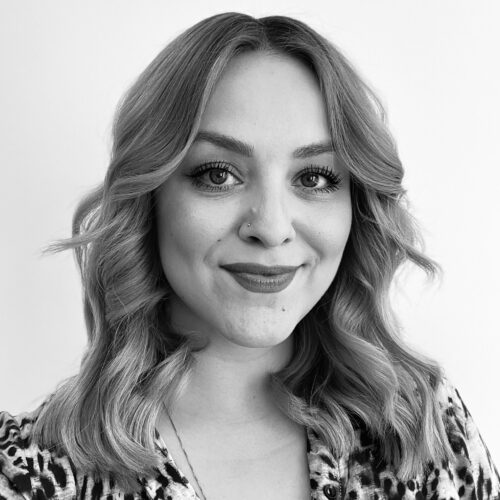 Janni is an experienced communications professional, specialising in corporate reputation, crisis management, and stakeholder engagement. As a Crisis Response Manager, she supports our clients with their crisis communications and delivers media training.
Prior to joining Navigate Response, Janni worked in corporate affairs across complex and heavily regulated industries, including logistics, utilities, energy, and environmental services. She is passionate about reputation capital and the role it plays in business resilience and continuity.
Janni graduated with a Bachelor of Science (BSc) in business administration from Stockholm University, and a Master of Arts (MA) specialising in corporate communications, marketing and public relations, from the University of Leeds. While pursuing her MA, Janni researched the crisis management of data breach incidents and their impact on reputation. She has also studied in Finland and Indonesia, and has professional qualifications in crisis and leadership from MIT and the University of Oxford.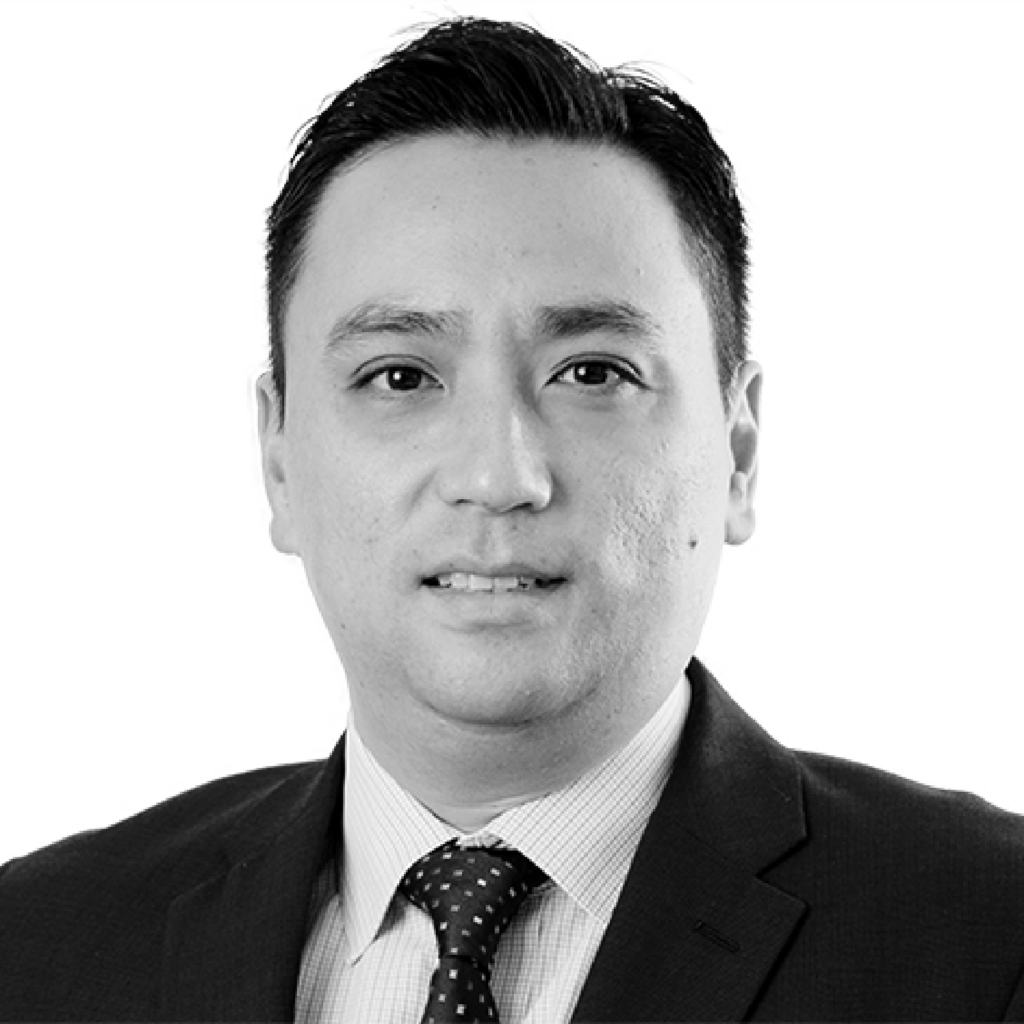 Christopher specialises in all aspects of marine litigation and arbitration, commercial litigation and international trade disputes. He is renowned throughout South East Asia for his admiralty capability and his practice covers all aspects of shipping disputes to include collisions, salvage, charterparty disputes, bills of lading, cargo claims, tug and tow disputes, stevedore damage claims, personal injuries/fatal accident claims, insurance coverage issues and P&I insurance matters generally.
Christopher is ranked in Chambers Asia Pacific 2021 for Shipping: Litigation in China. Chambers states: "Christopher enjoys a solid reputation in the shipping sector". He is also recommended in the 2020 editions of Legal 500 Asia Pacific and is named as an Elite 100 lawyer on the China Business Law Journal's A-list 2020.
Christopher is qualified in Hong Kong, England and Wales.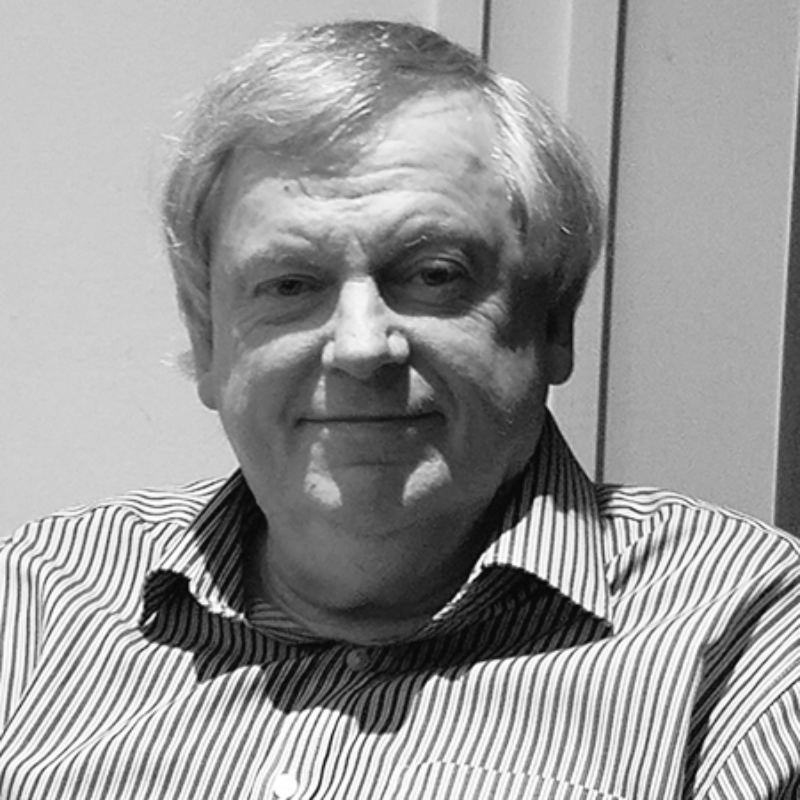 David Piesse is CRO of CyMar (cymar.org) based in Hong Kong which is a cyber reinsurance solution for maritime transport and container ports and terminals. He is an insuretech entrepreneur and
(re)insurance veteran with an established global career in the insurance, information technology and risk management sectors across multiple channels and markets. He has worked in major
financial organisations globally, including family offices in Asia, always dovetailing with information technology. He founded one of the first insurance online companies in the dot.com era and was the
global head of Insurance for Sun Microsystems based in Hong Kong between 2004-2009. He started his insurance career in the Lloyds of London insurance market before working in the Canadian
market in the energy sector and also worked at the United Nations as a consultant working on over 50 emerging markets delivering long term risk management and natural disaster solutions. He is a
protagonist in financial inclusion and microinsurance.
Currently he is on the advisory board of Guardtime a large blockchain and cybersecurity company , representative for Eumonics for AI technology, Member of the Research Council of
the International Insurance Society (IIS), on the advisory boards of Ultimate Risk Solutions specialising in Insurance capital management and solvency, YAS on microinsurance and AbsoluteClimo on climate change insurance solutions.
He was part of the team that launched the first commercial insurance blockchain application (InsurWave) into production in 2018. He is author of 10 published white papers on cyber,
technology and risk management which are on his linkedin profile.
He holds qualifications from the British Computer Society and Chartered Insurance Institute and in 2017 was awarded the Kenneth Black Junior Award by the IIS for services to insurance.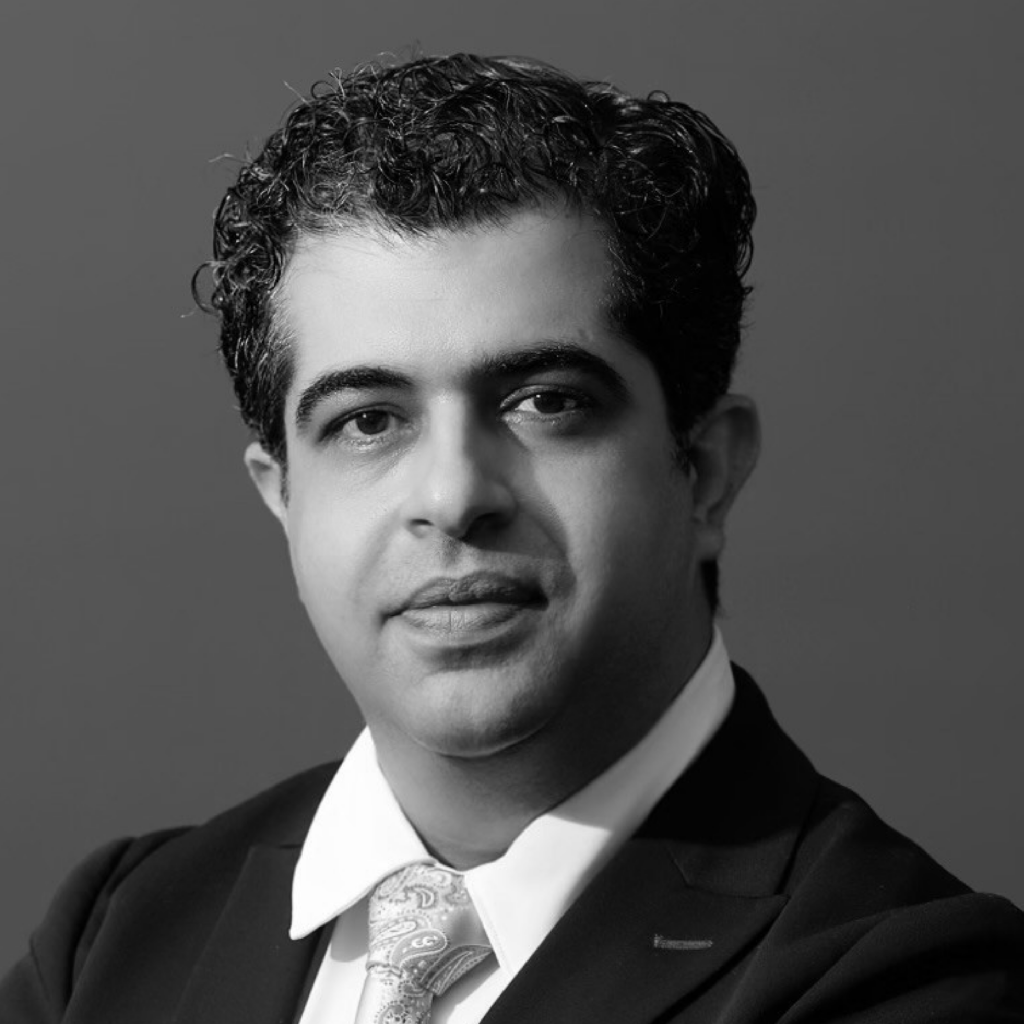 Akshat Arora is a Master Mariner and a maritime professional with over 11 years of sailing experience on a variety of dry cargo ships (bulk carriers, containers, and general cargo ships).
He has been associated with reputed shipping companies and extensively involved with managing aspects relating to maritime safety, security, commercial operations, vetting & technical management.
Akshat joined the Standard P&I Club in 2014. He is based in the club's Singapore office and works in the Loss Prevention department with a particular focus on cargo claims, environmental compliance, maritime safety and security related matters.
In recent years, Akshat has been closely involved with issues related to cyber risk management, sustainable ship recycling, maritime decarbonisation, dry bulk and container casualty-related matters.
He is an associate fellow of the Nautical Institute (AFNI), and a member of the Singapore Shipping Association (SSA) technical committee and cyber security sub-committee.
He regularly speaks at shipping industry events on behalf of the Standard P&I Club. He has also written many loss prevention publications and guidance which are published on the club's website and various industry forums.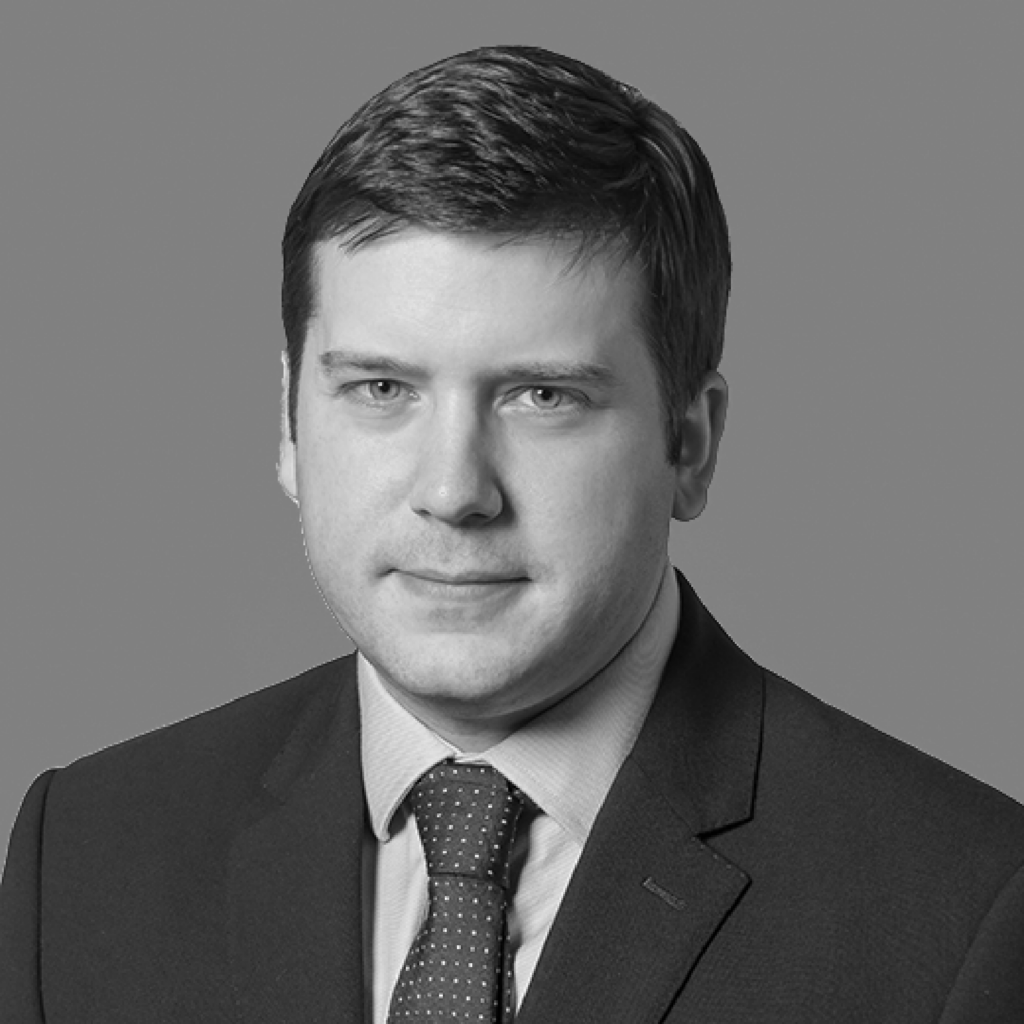 EDWARD ALLSOP is a Fleet Manager and Master Mariner, handling P&I claims for Britannia P&I Members in Hong Kong, Taiwan and mainland China. He has a Master's degree in Maritime Law from Swansea University and a P&IQ Advanced Certificate. Before joining Britannia he was a seafarer for 12 years on a variety of ships including container, tanker and offshore vessels and worked as a marine consultant in Hong Kong and Shanghai.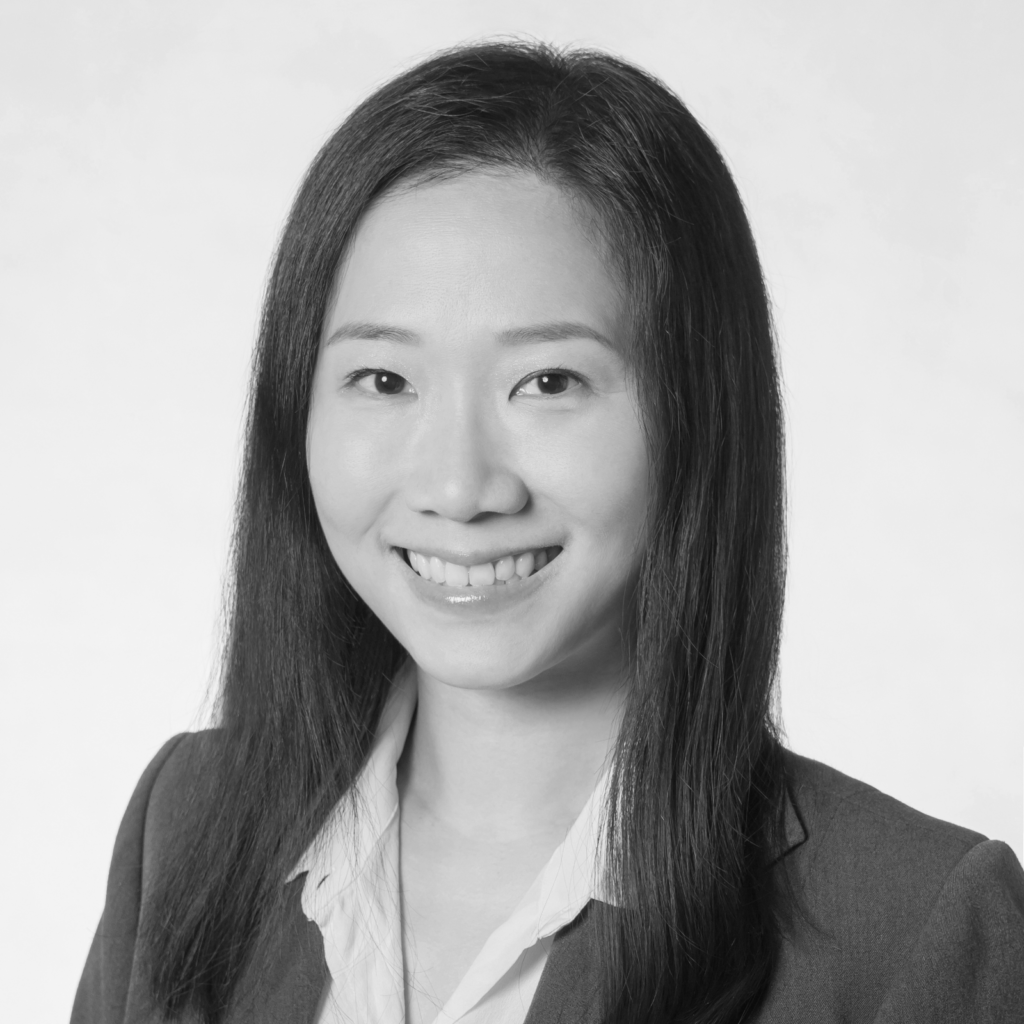 AMANDA CHEUNG is an Associate Director and a dual-qualified English and Hong Kong Solicitor. She spent nine years with an international maritime law firm in Hong Kong before joining Tindall Riley in 2017. Amanda has been working with the Club's Chinese, Hong Kong and Taiwanese Members team and handles P&I, FD&D and CLH cases.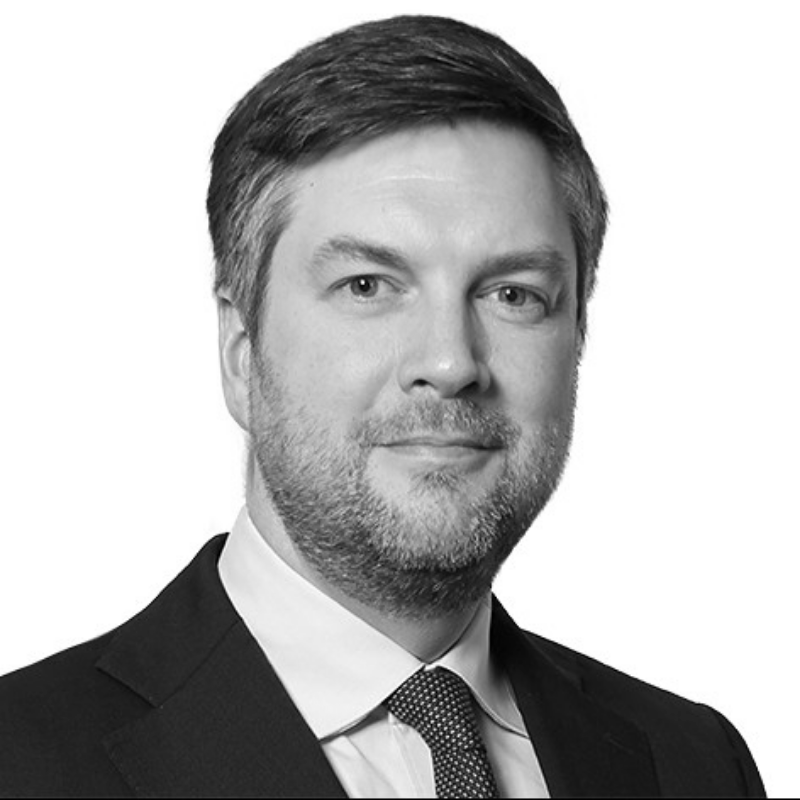 Toby is a member of HFW's Global Crisis Management team and specialises in risk and crisis management/emergency response in the marine and energy sectors. Toby's work involves managing major marine and energy disasters including undertaking the initial response, managing his clients' exposure to civil and criminal liabilities and resolving the subsequent disputes, which are often complex, involving a number of inter-related actions in a number of jurisdictions. Toby is also recognised for insurance coverage and other marine and energy related commercial and contractual disputes.
Toby advises organisations on their risk management, including contractual and regulatory liabilities, crisis management systems, organisational resilience and crisis preparedness. Toby lectures regularly on the subject, both in the UK and internationally and he has been admitted as a Technical Specialist of the Institute of Risk Management (SIRM).
Toby joined HFW as a solicitor in 2001 and became a partner in HFW's Admiralty and Crisis Management Team in 2007. He has practical experience of working as a marine surveyor in Houston. He has also acted as head of the legal team at a leading Lloyd's syndicate dealing with marine, energy and war risks.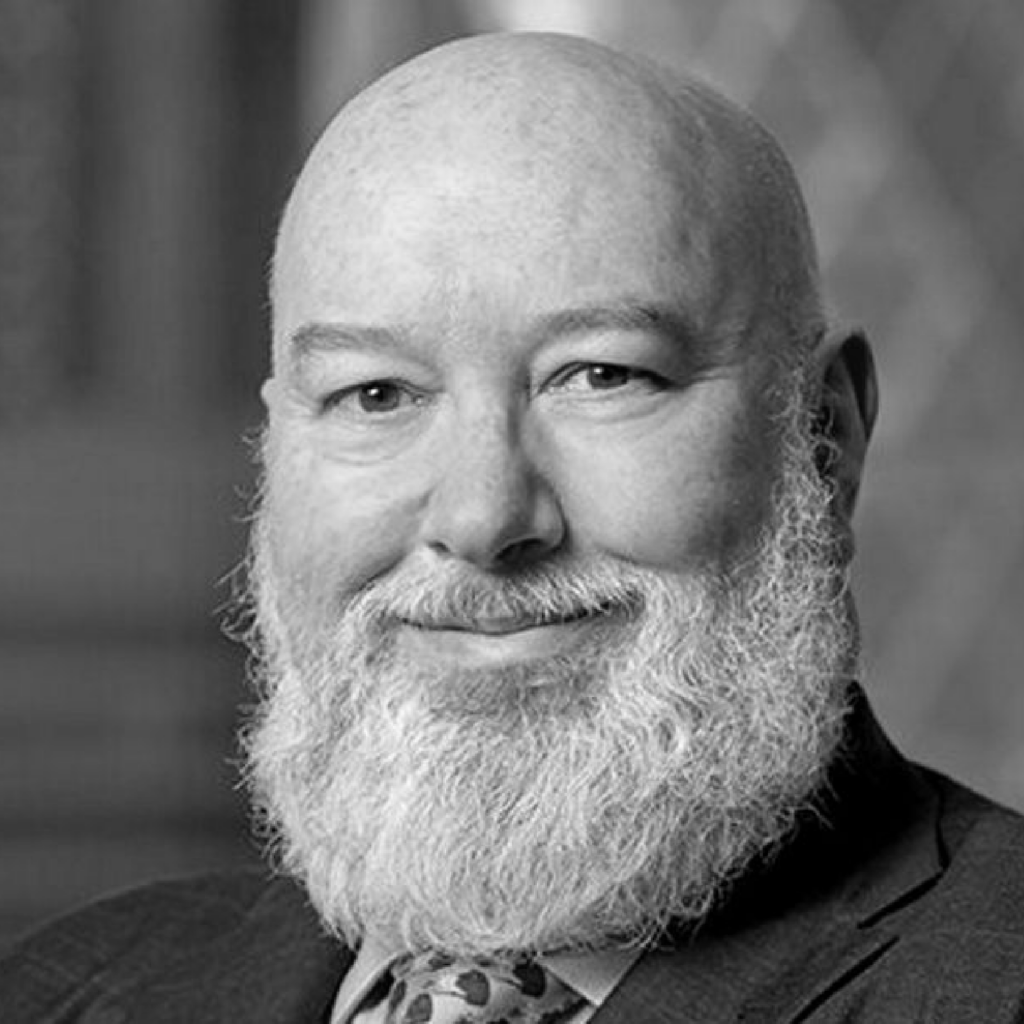 Julian Clark has practiced maritime and admiralty law for over 30 years. Starting his legal career as a Barrister, he finally became the Global Senior Partner of one of the world's leading maritime law firms. He is now Vice President and Senior Legal Advisor with Gard who provide insurance coverage for over 50% of the world's fleet. He has a particular specialism in cyber risk in the maritime sector and is the Chair of the Comite Maritime International (CMI) working group on cyber crime.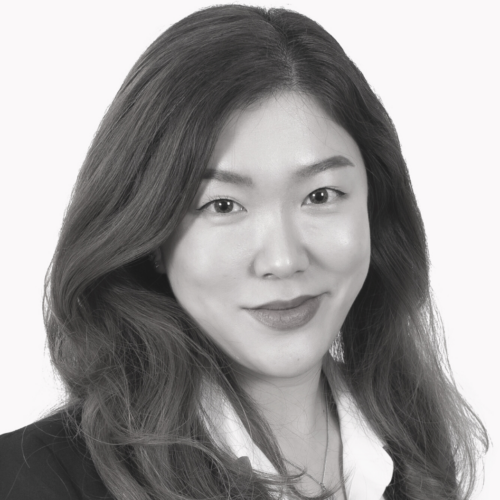 Jasmine is a Crisis Response Manager based in the Singapore office. She manages the crisis media response for maritime incidents, and delivers crisis media training for our clients.
Prior to joining Navigate Response, Jasmine worked in law-enforcement, and is an experienced investigator and incident manager. She has worked on numerous sensitive cases, several of which garnered significant local media attention, including serious hurt offences, inter-jurisdictional incidents, and medical malpractice, amongst others.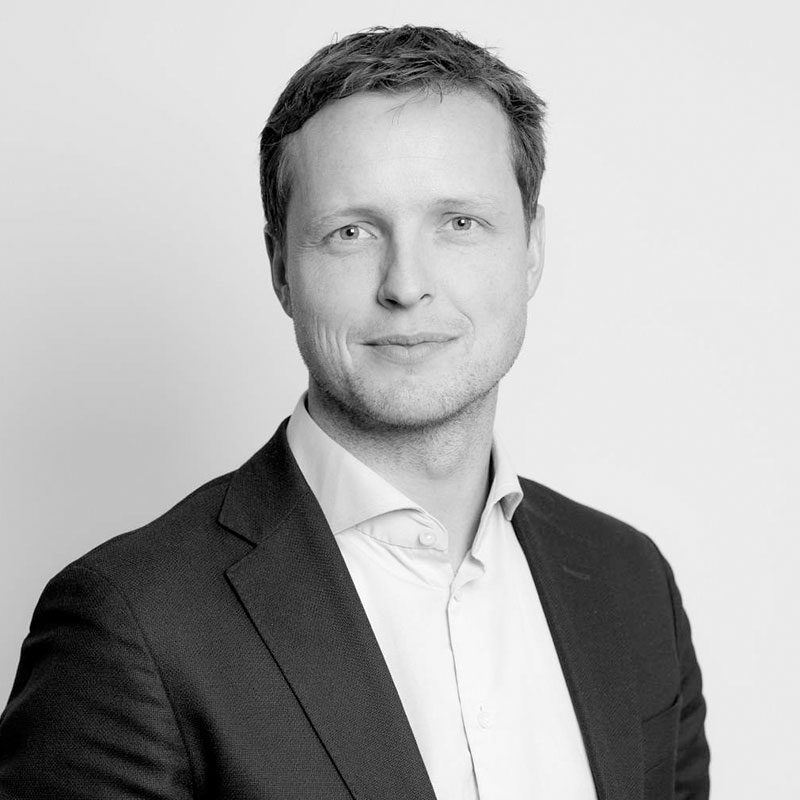 Lars has 10 years' experience with the Norwegian Armed Forces, most of which was spent in the Norwegian Special Forces. He has a BsC in Finace and was the project lead for the establishment of NORMA Cyber and now serves as the Manging Director for the company.
In collaboration with trusted experts from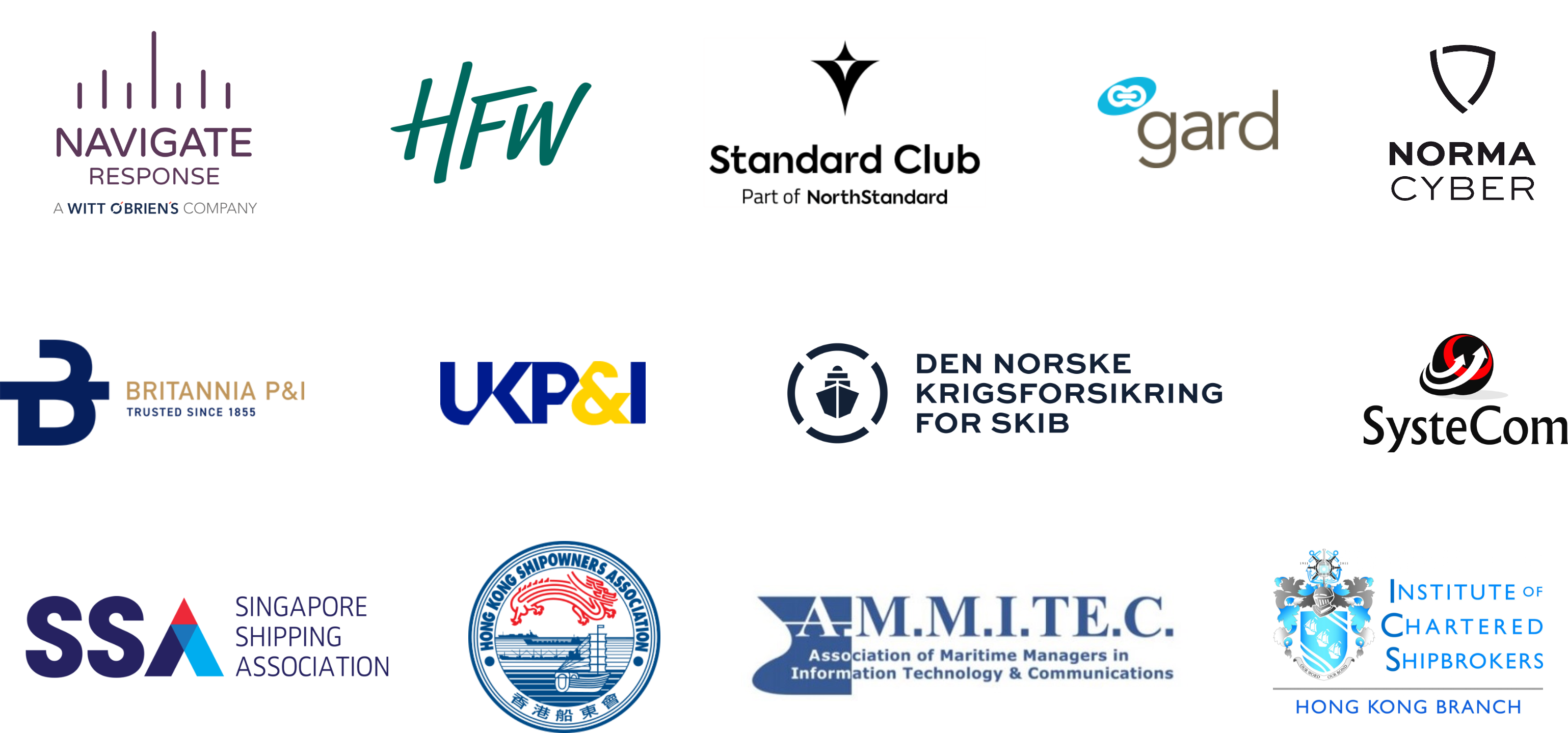 What attendees are saying…
IT Manager

"The first virtual conference on maritime cybersecurity with a global audience. I was impressed by the quality and substance of the presentations. I'll be back for next year's conference."
Technical Director

"Leaders from all corners of the maritime industry shared everything from practical solutions to cybersecurity challenges to long-term strategies."
IT Manager

"The first virtual conference on maritime cybersecurity with a global audience. I was impressed by the quality and substance of the presentations. I'll be back for next year's conference."
Compliance Manager

"A must-attend event designed to provide an updated understanding of the cyber risk and share practical insights on how others in the maritime sector continue to cyber secure their vessels and prepare to comply with the cyber security requirements of IMO 2021."